Krysia and James were married in October at Alnwick castle in Northumberland. Everything about this wedding venue is majestic and the history is fascinating, We just adore this venue and feel so privileged to photograph weddings here.
Krysia had her bridal prep just outside of Alnwick in a little cottage joined with her bridesmaids and family. They had a lovely calm and relaxed morning. James gave Krysia a lovely card and gift, he couldn't wait to see his beautiful bride. Krysia's beautiful trailing bouquet was filled with pink and purple colours of Roses, Lisianthus, Myrtle, Veronica (Speedwell). Krysia was just stunning, a beautiful typical English bride. She fitted into the surroundings perfectly. James just had the biggest beam when he saw her walking down the aisle. Their eyes locked immediately.
The ceremony room at the castle is just gorgeous with fabulous old paintings on the walls. With images of people from the past who are looking down on you as take your vows. The grounds at the castle are fantastic. The weather was a little bit windy and drizzly but it didn't effect the mood. We took some fabulous group pictures on the outer bailey. Krysia and James were lucky to have an abundance of backdrops at the castle and down at the pastures by the lion bridge. We took some amazing images due to the fantastic architecture and how James and Krysia connected.
The speeches were incredibly beautiful and emotional, they laughed too. The reception hall looked amazing and was the perfect setting for their first dance. We finally took some night time pictures which were just gorgeous with twinkling umbrella lights and silhouettes. It was an amazing day.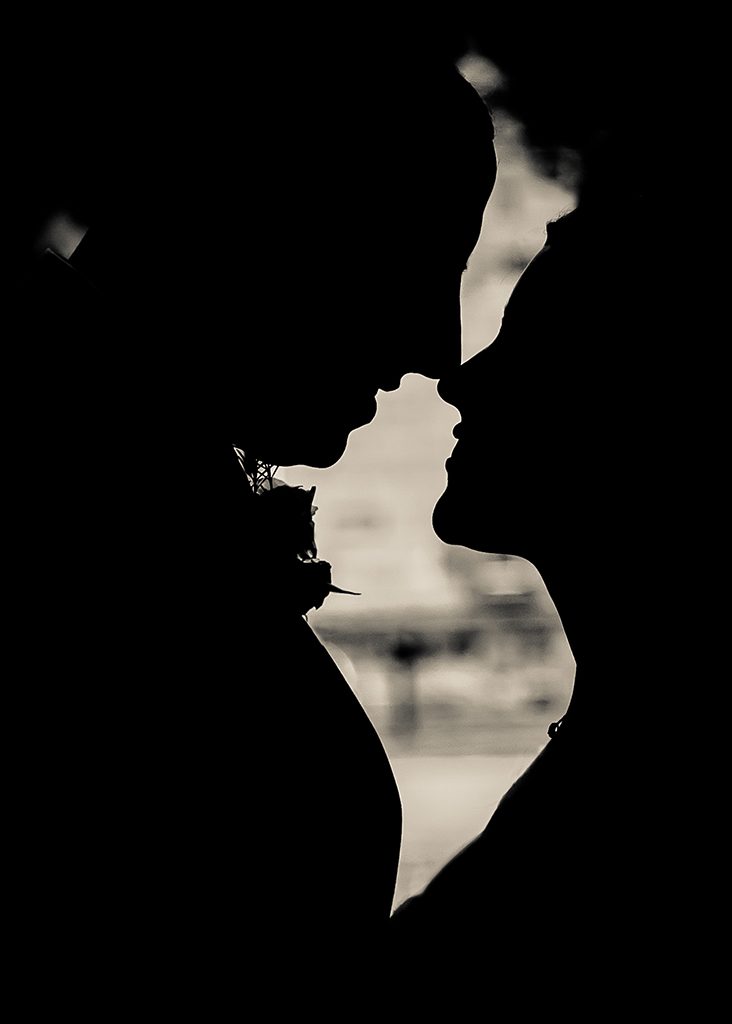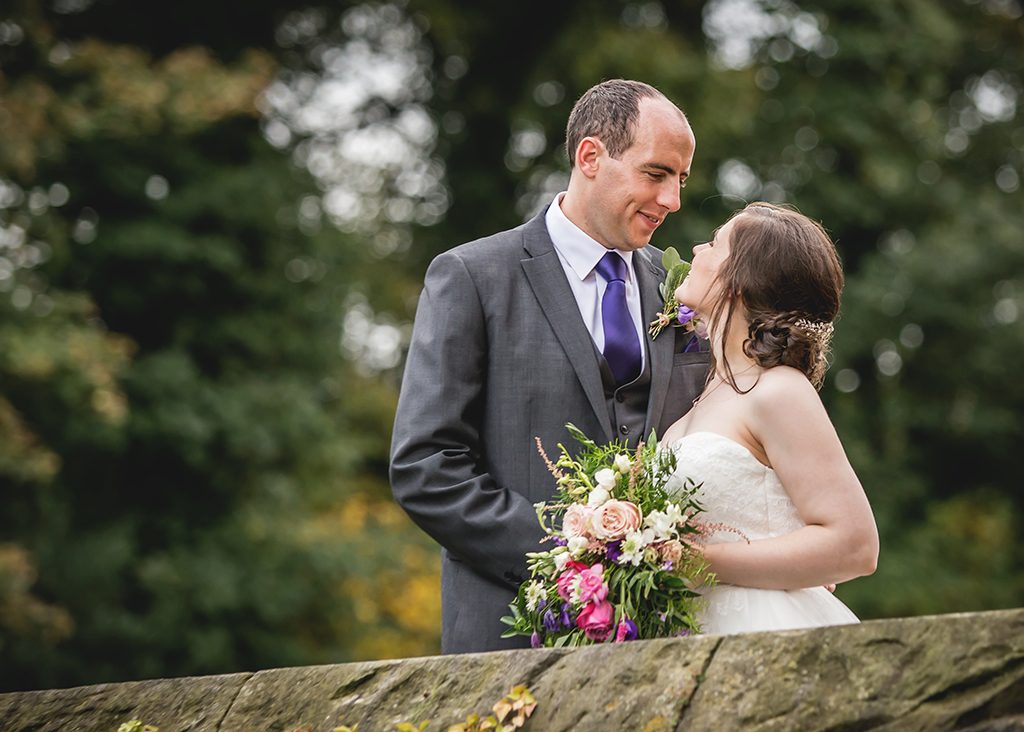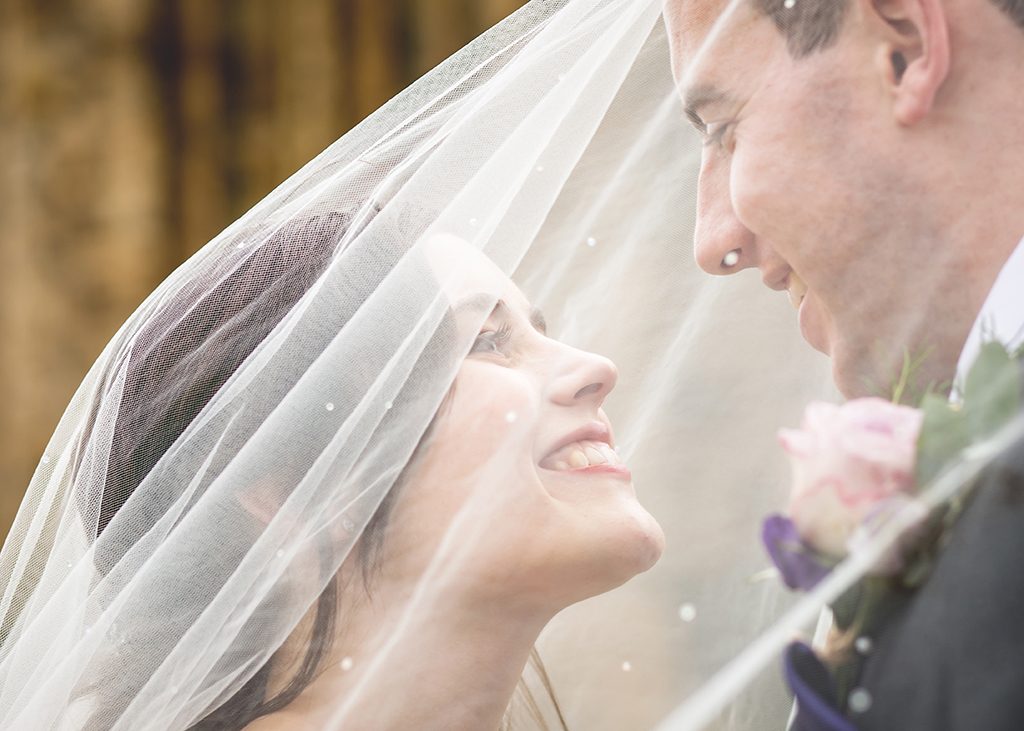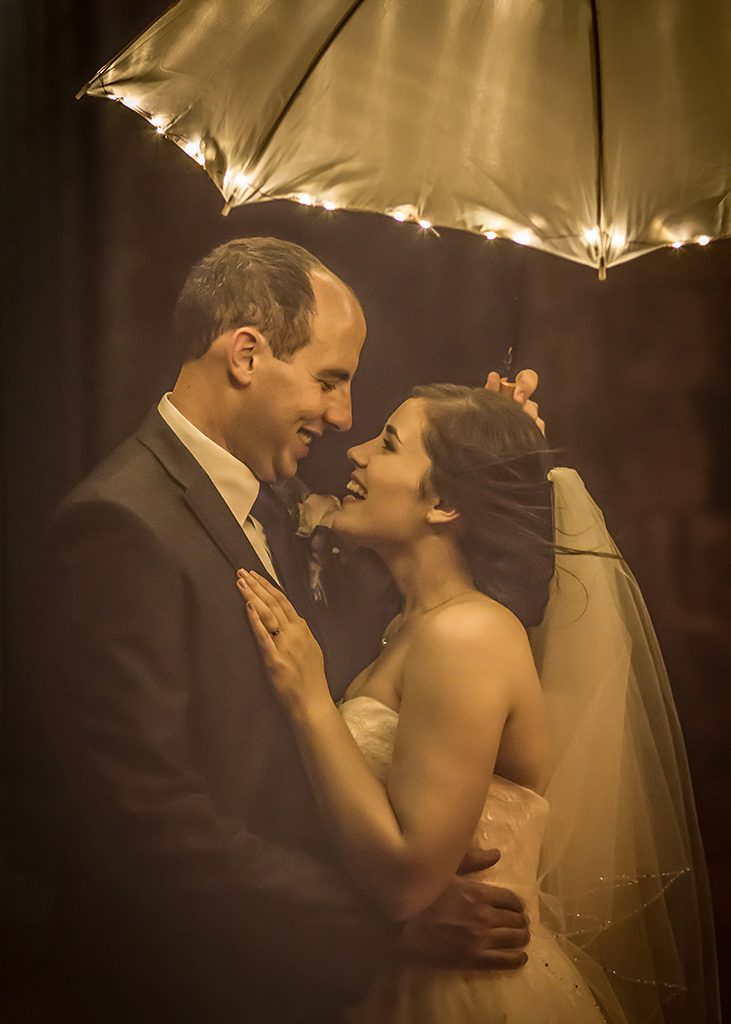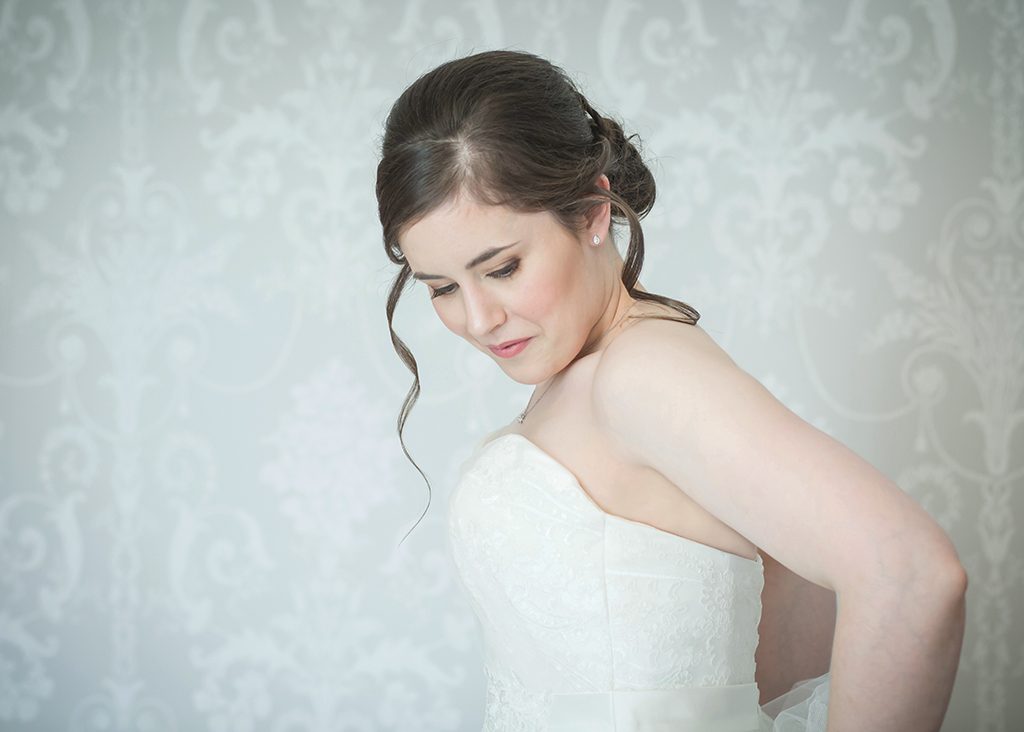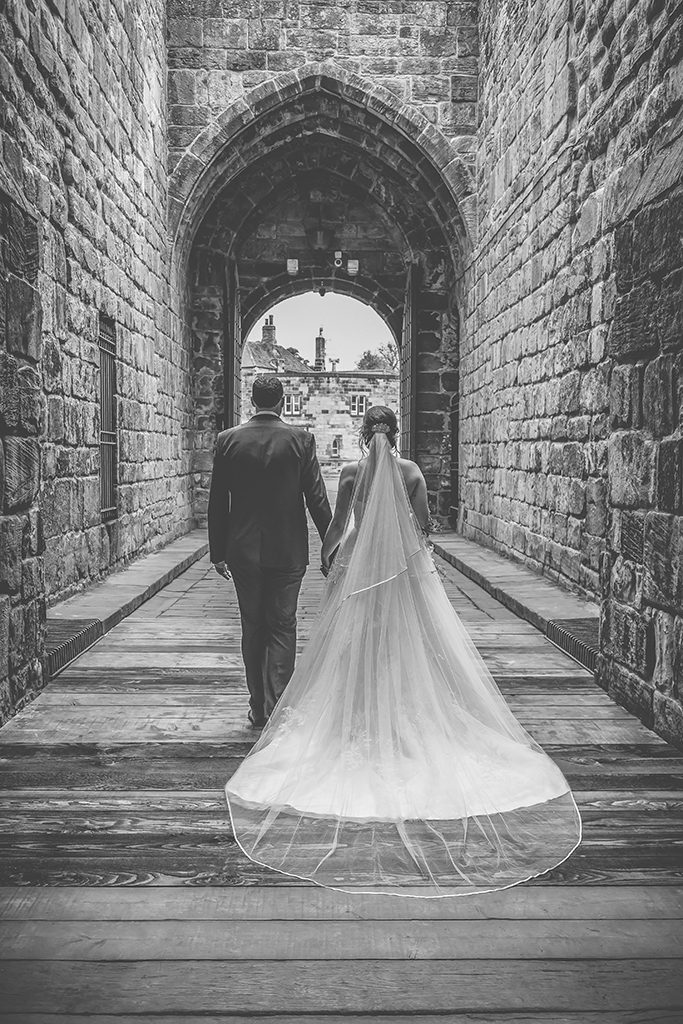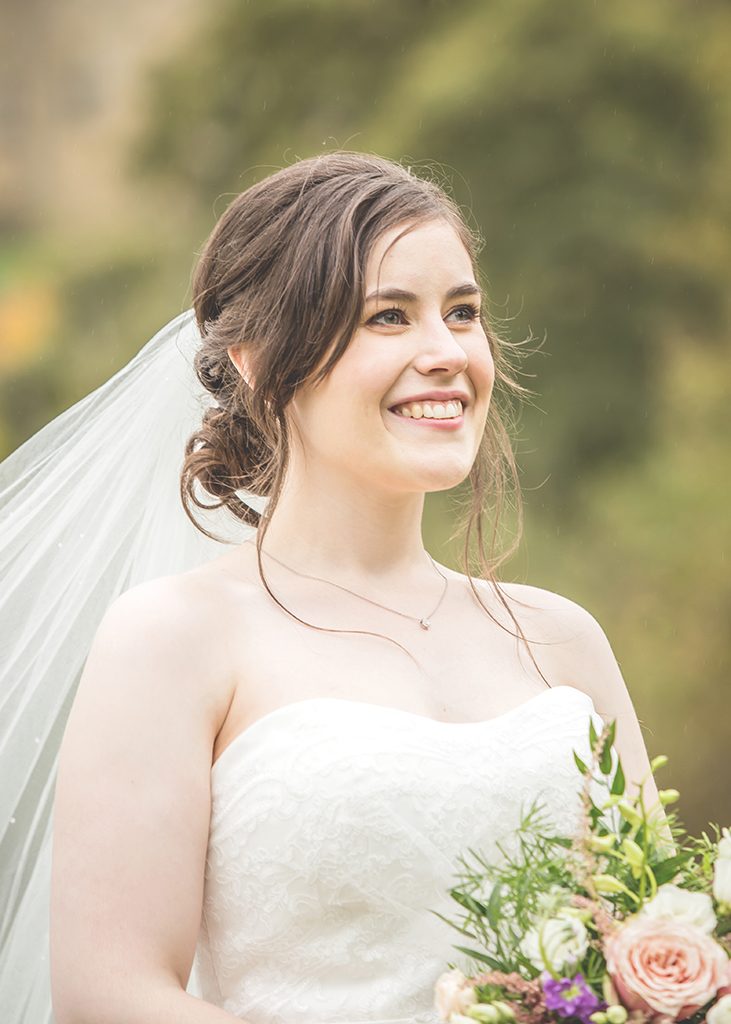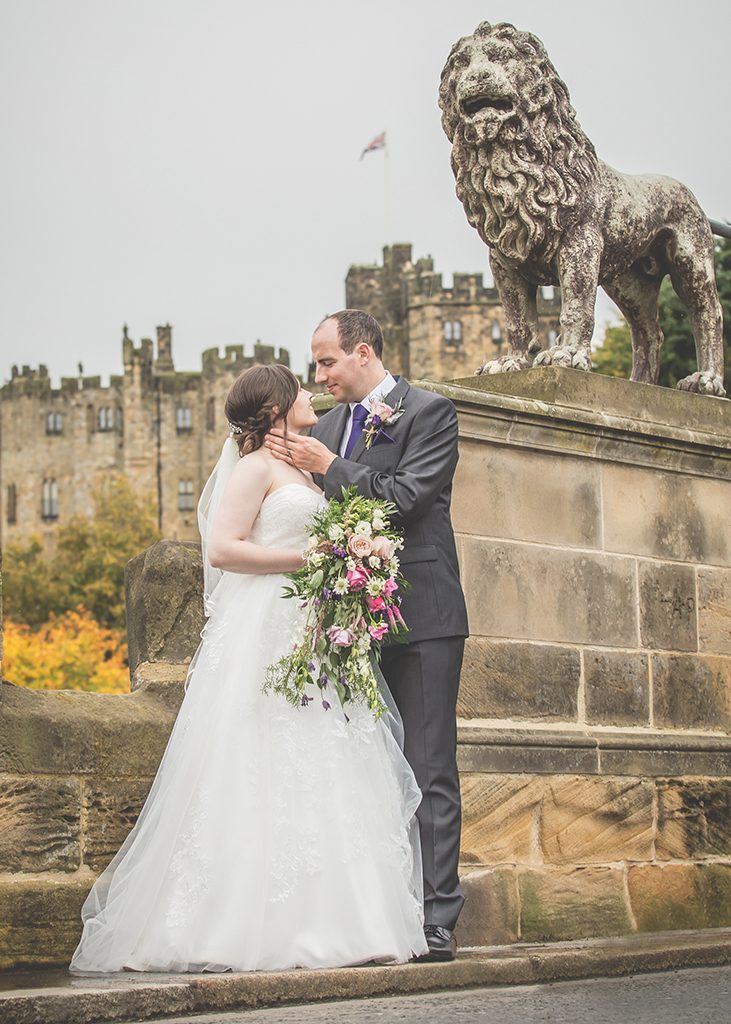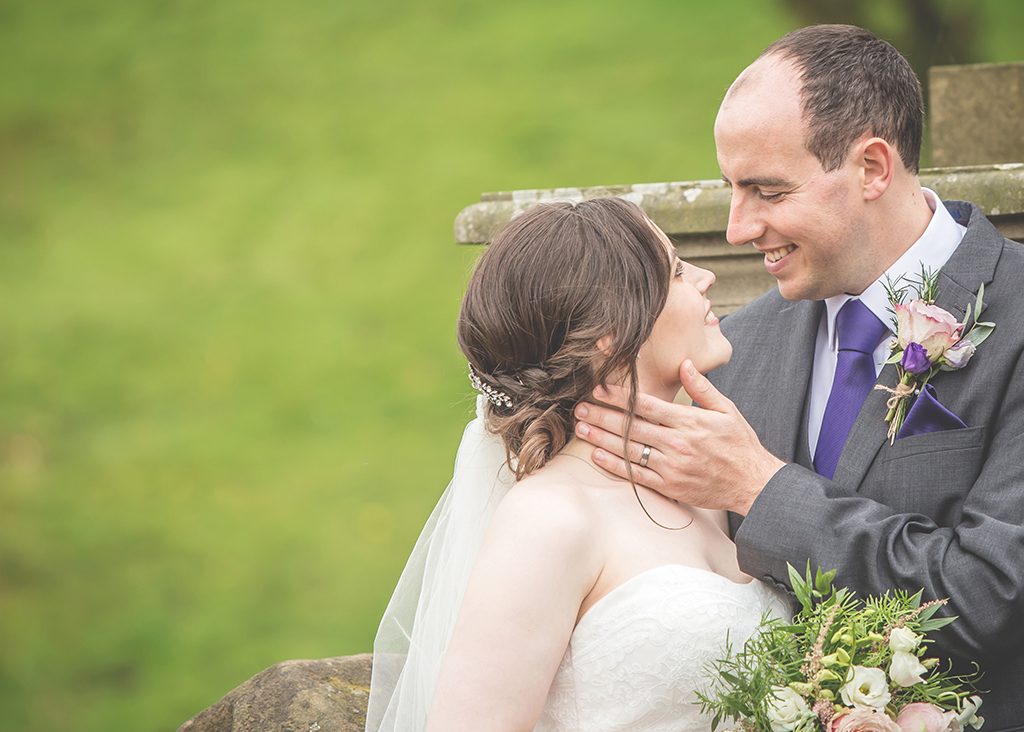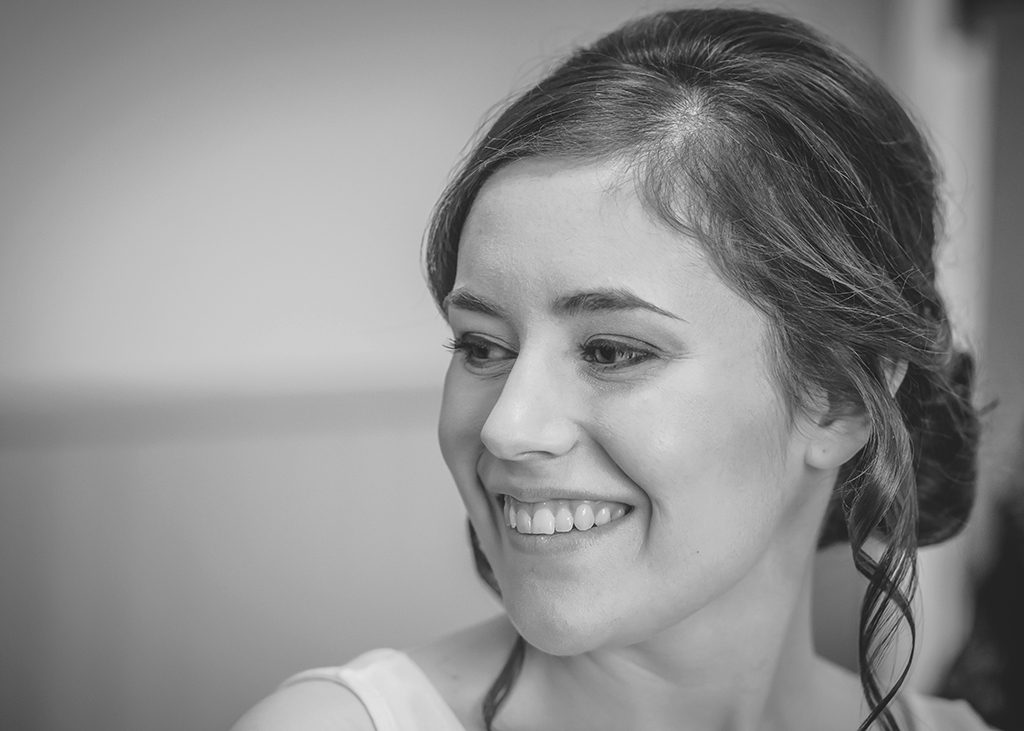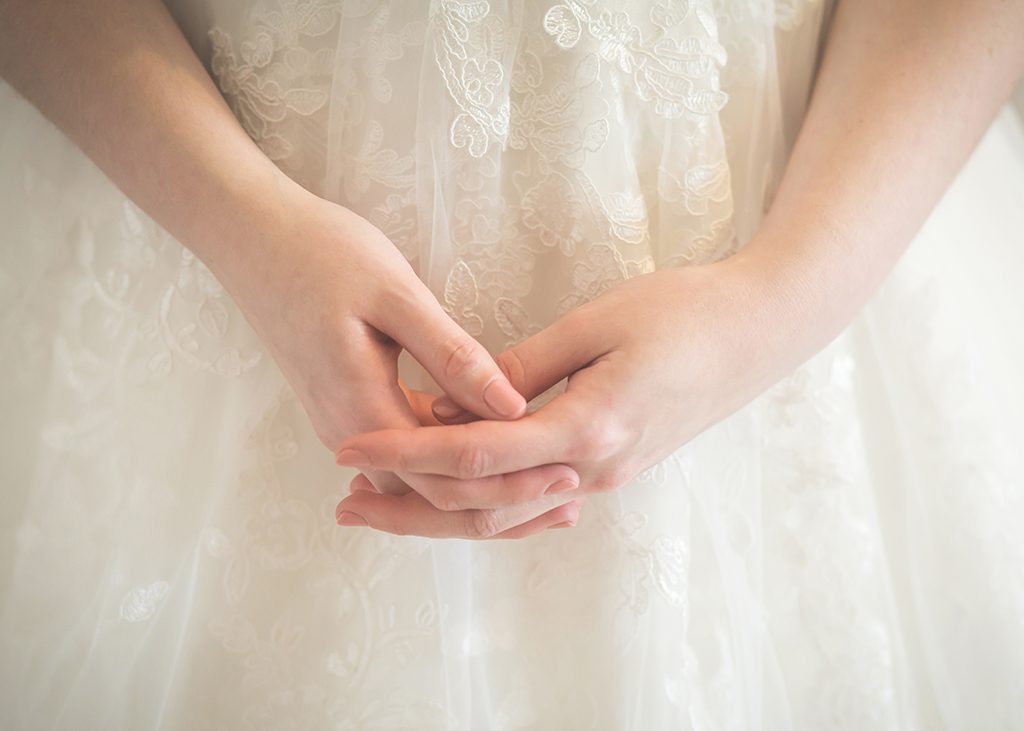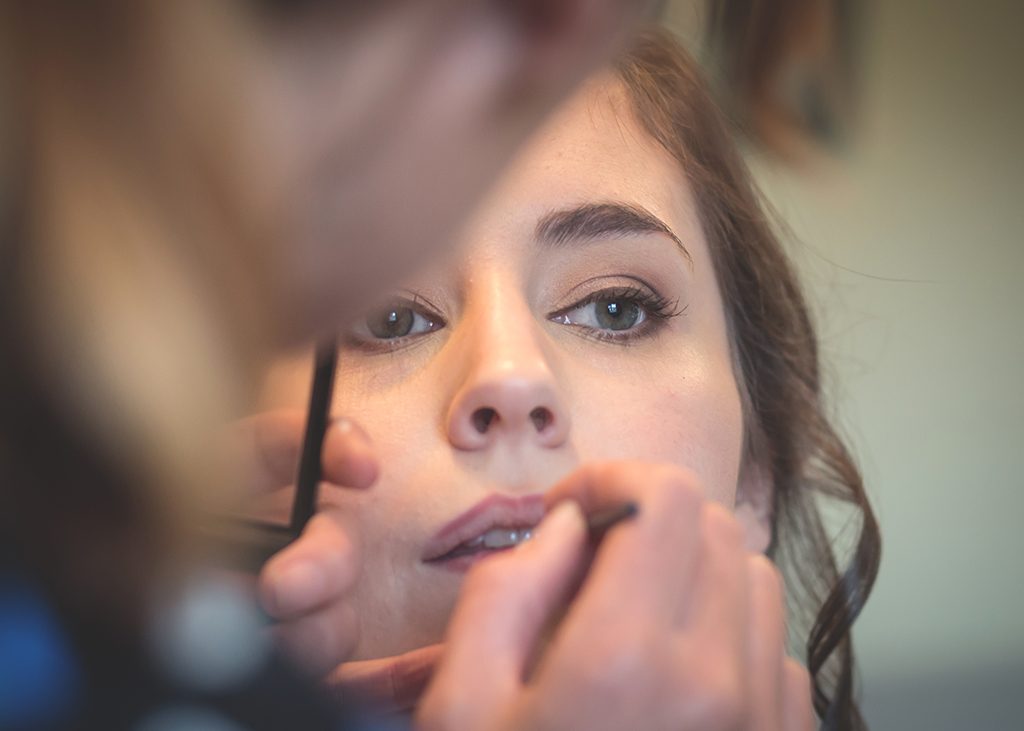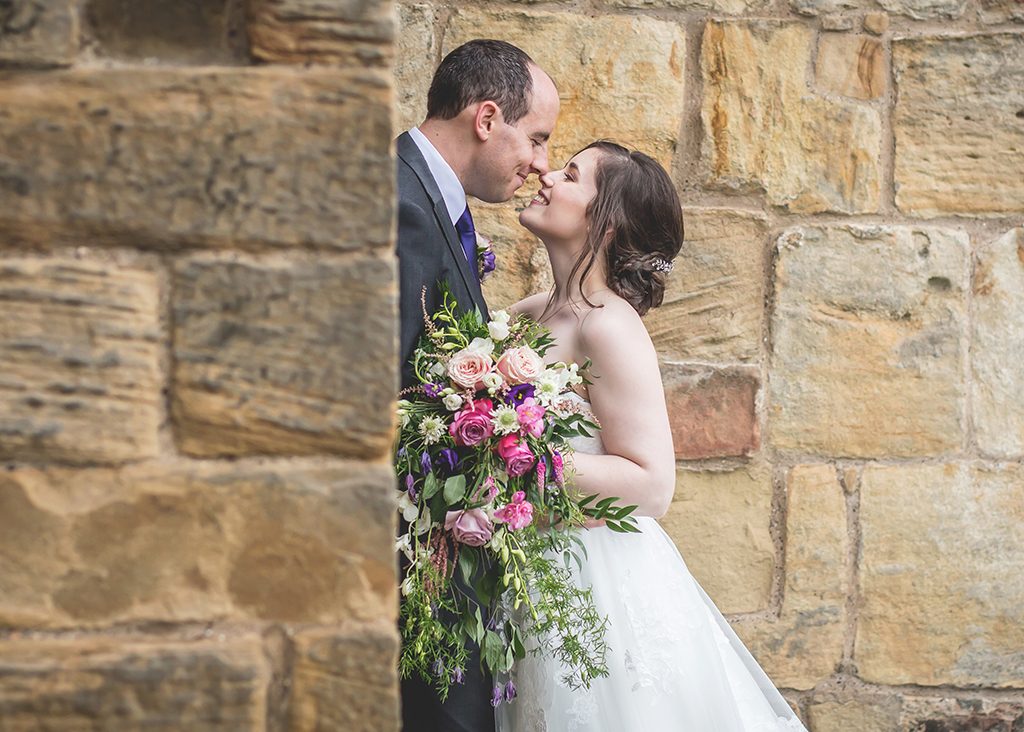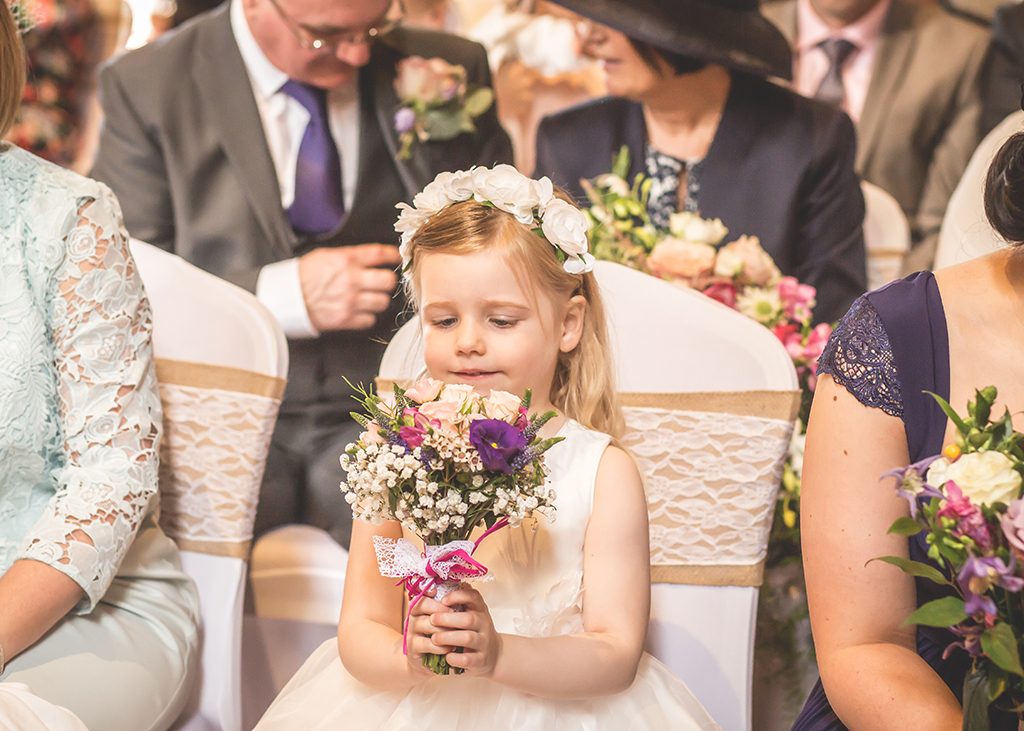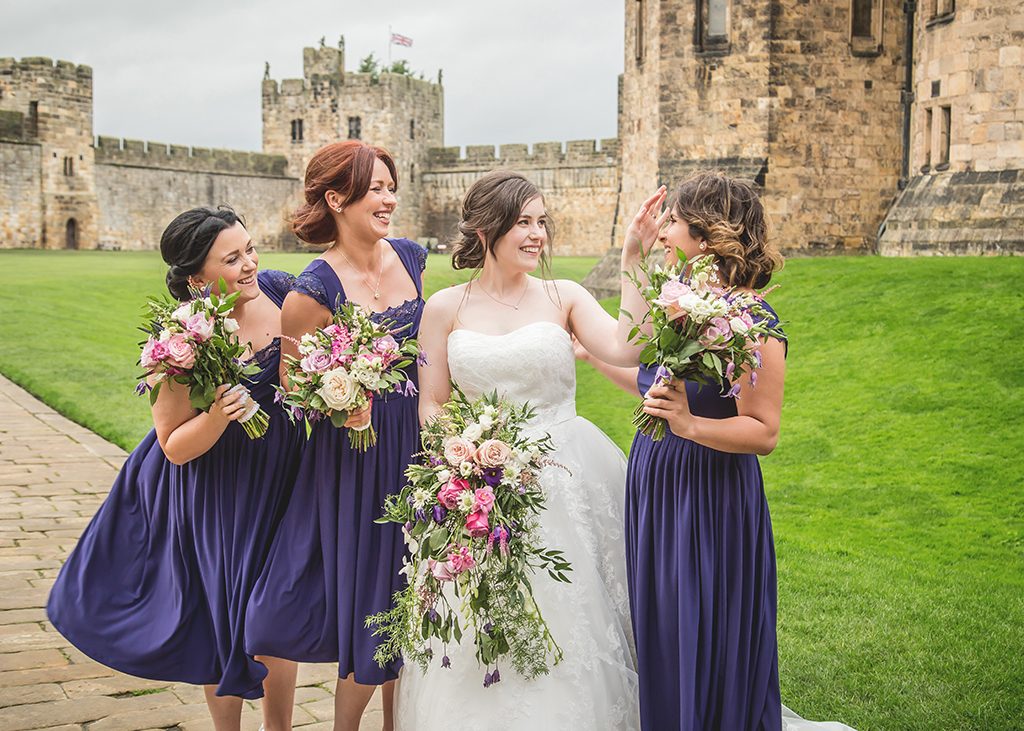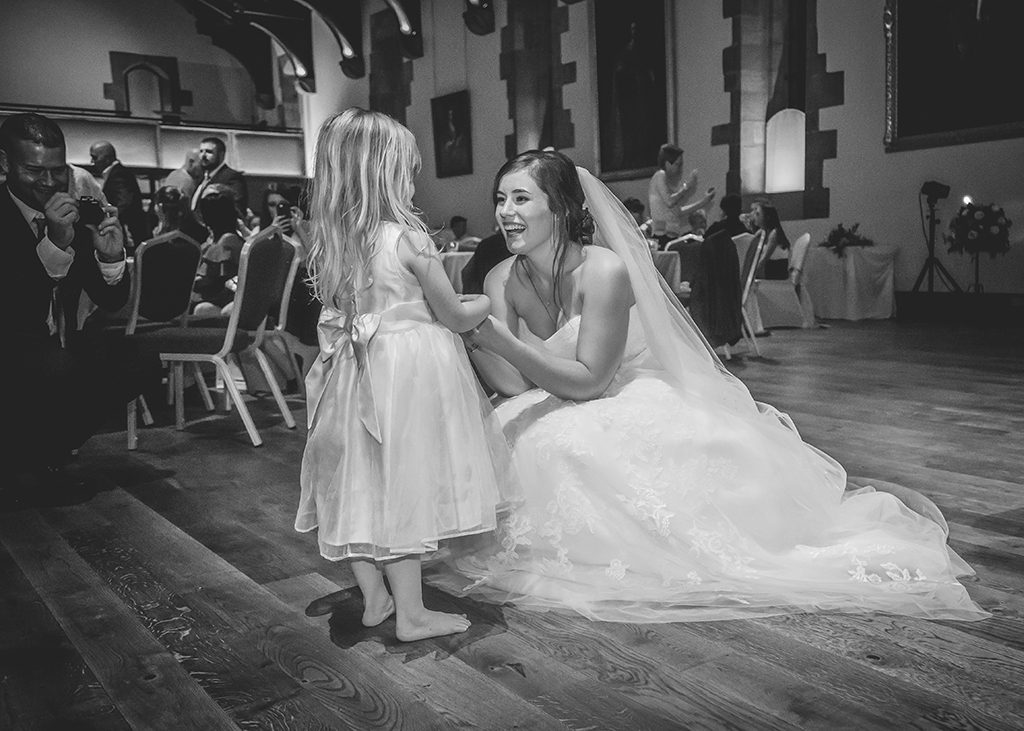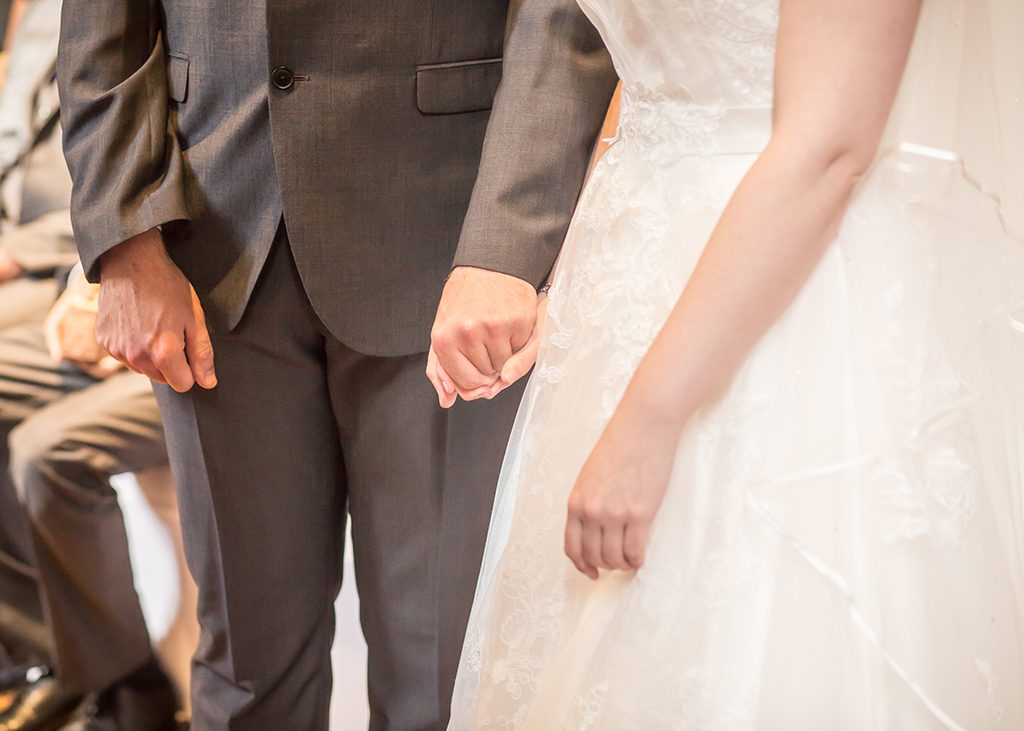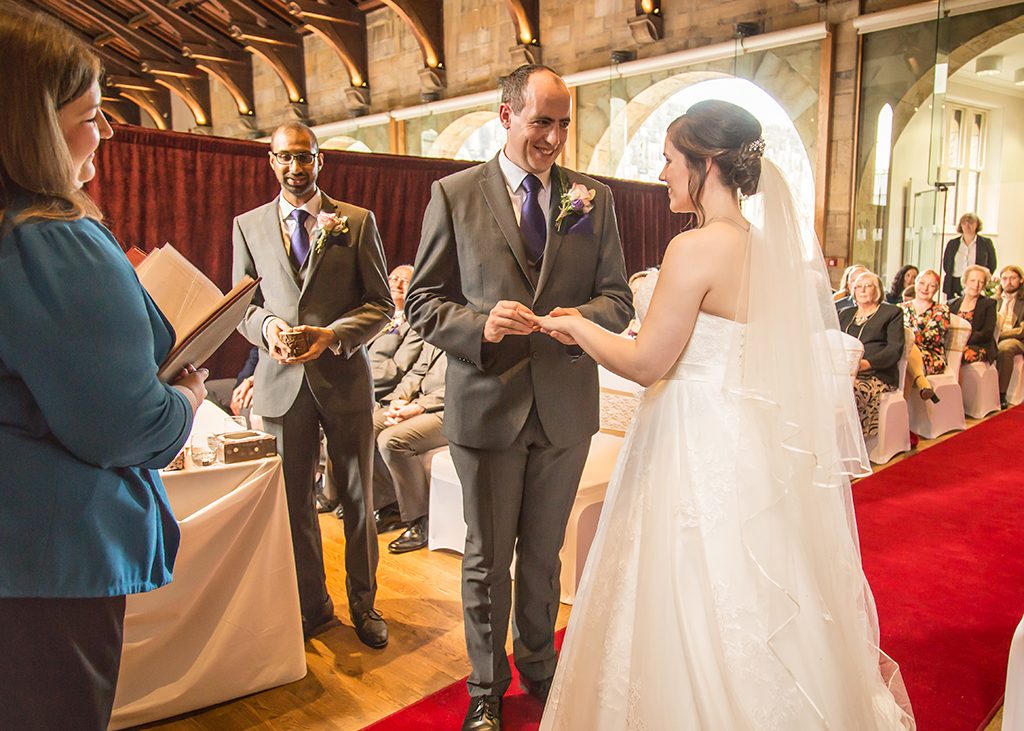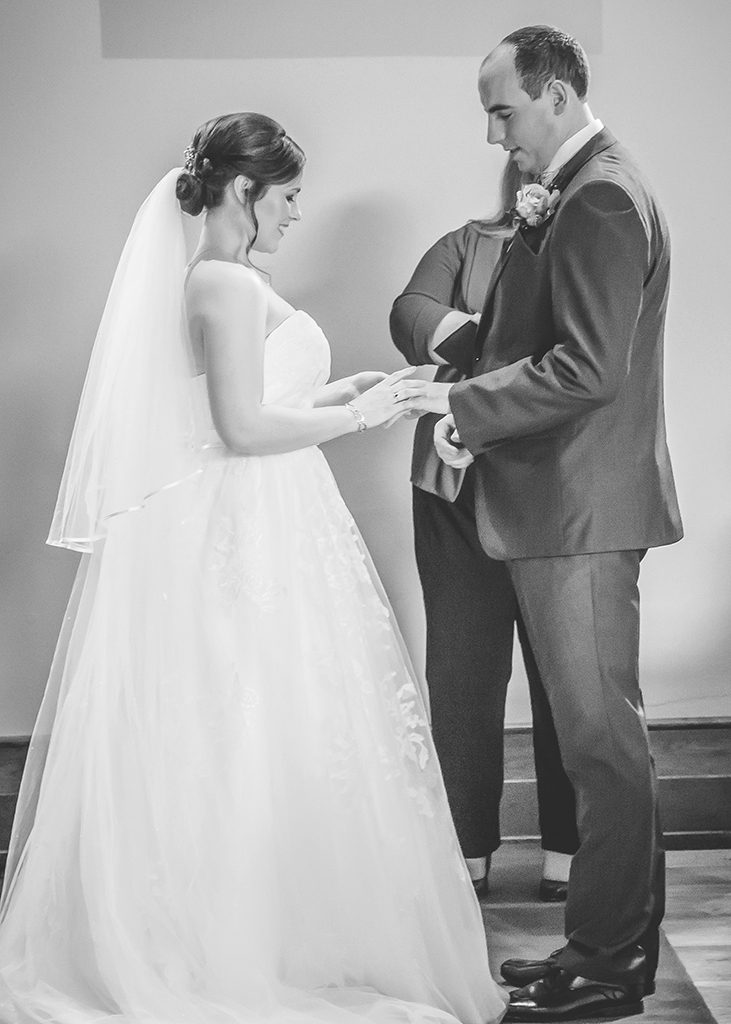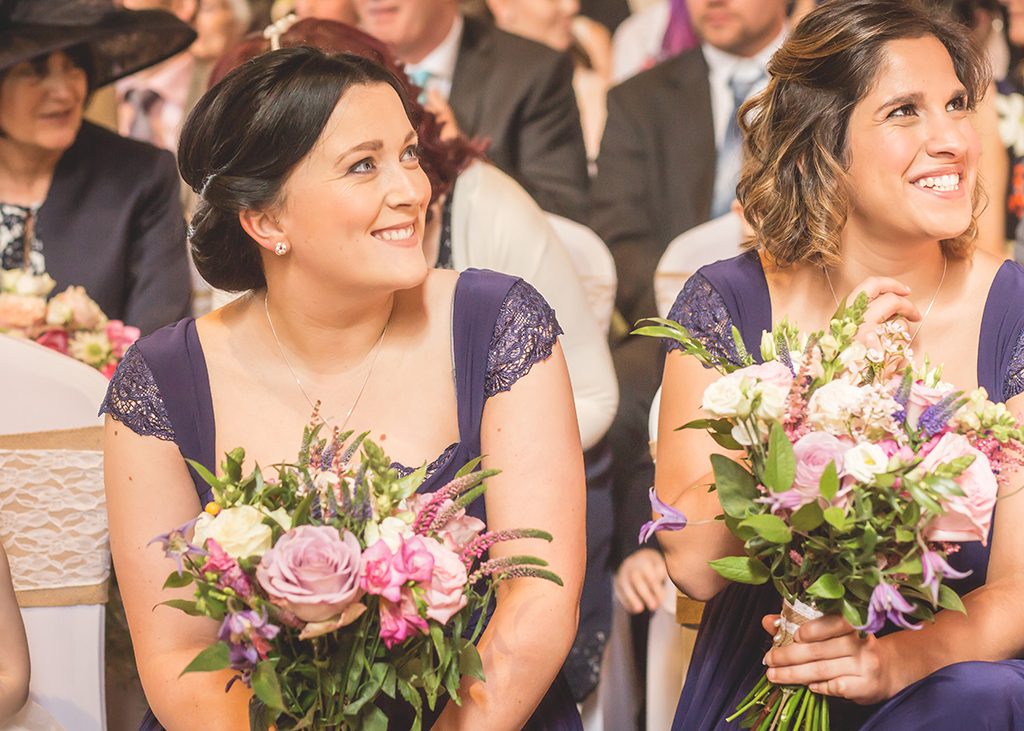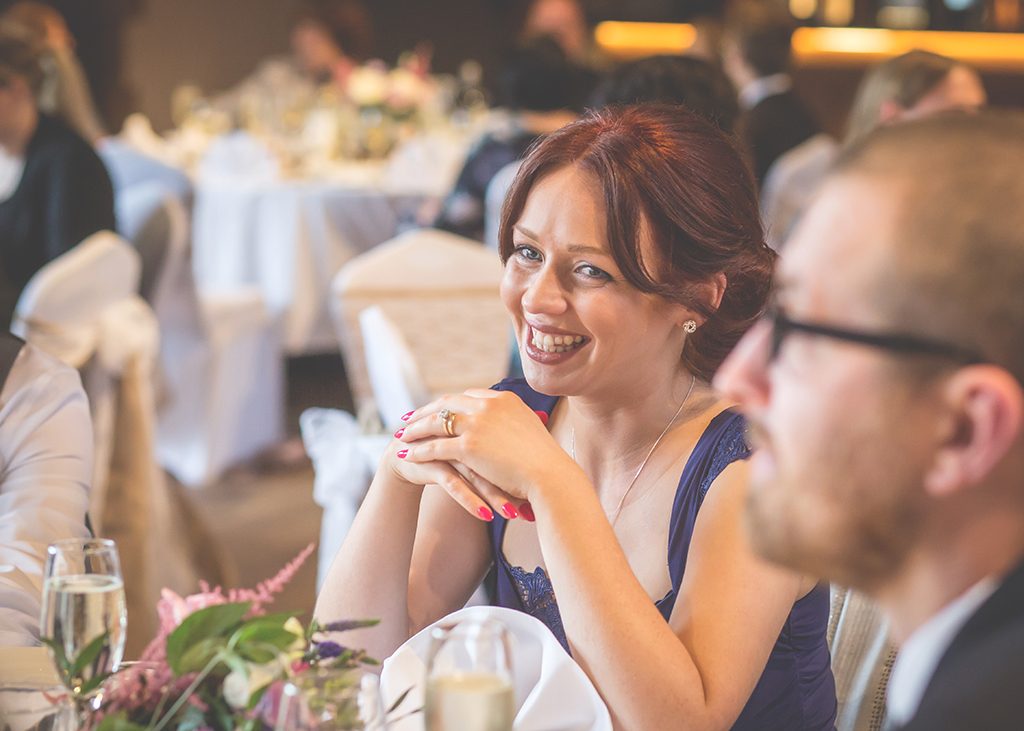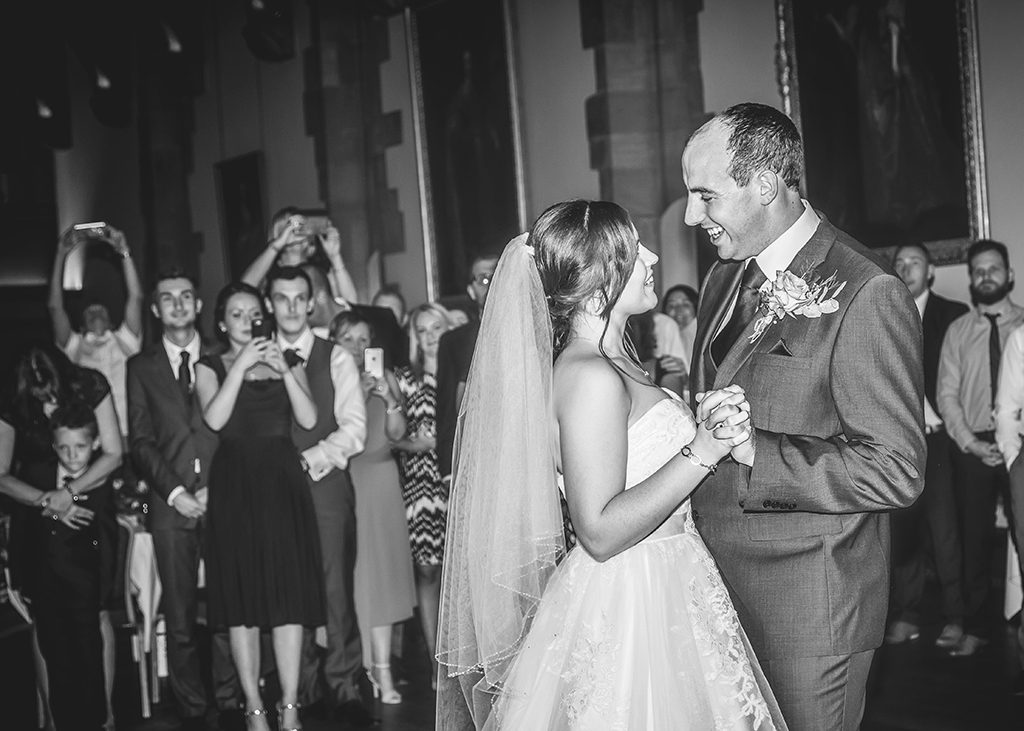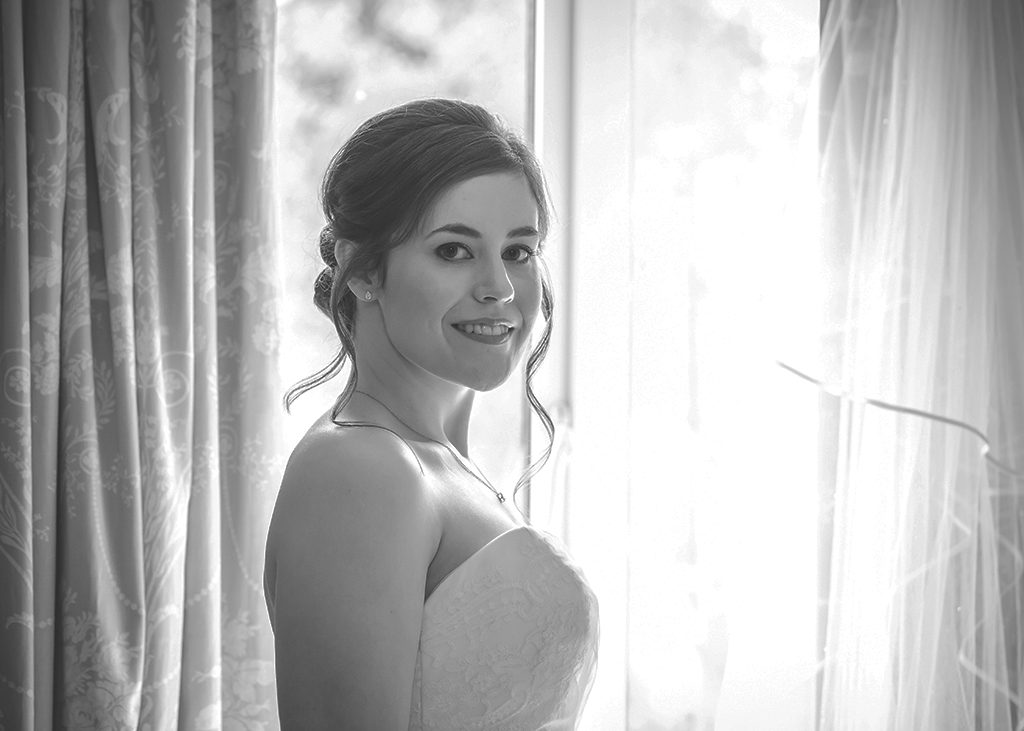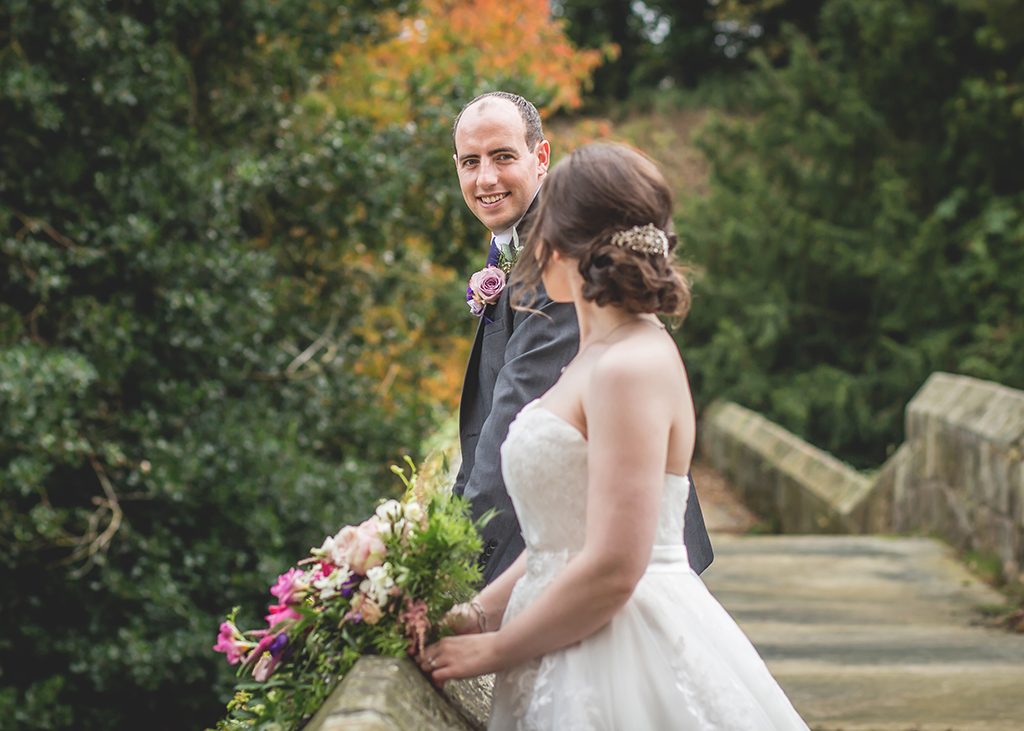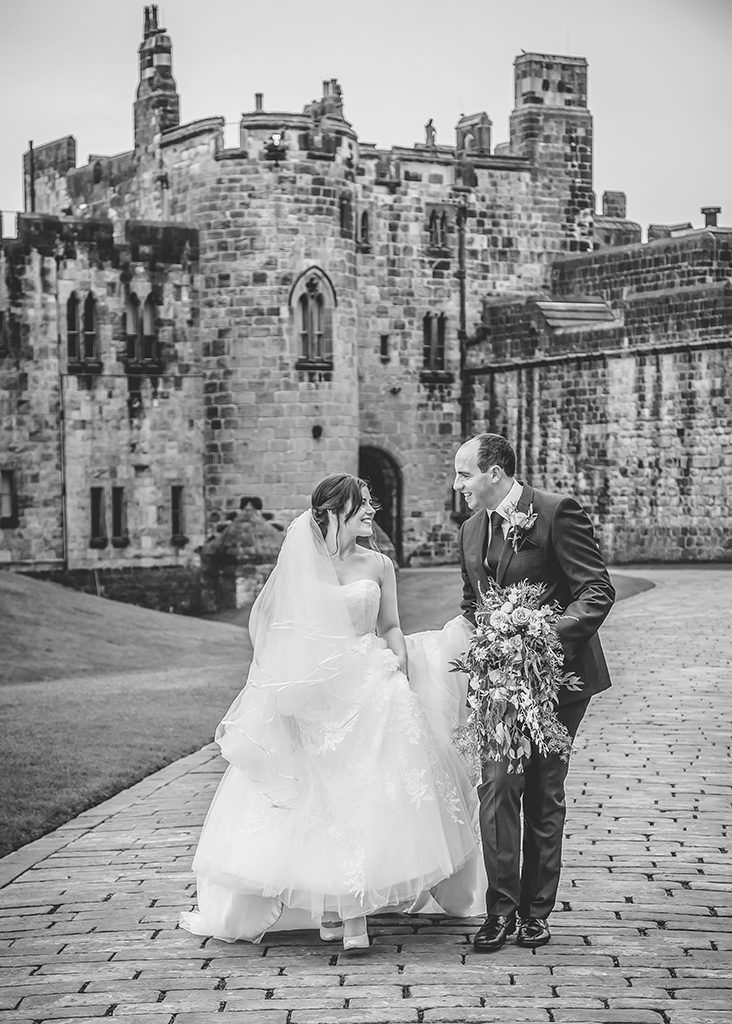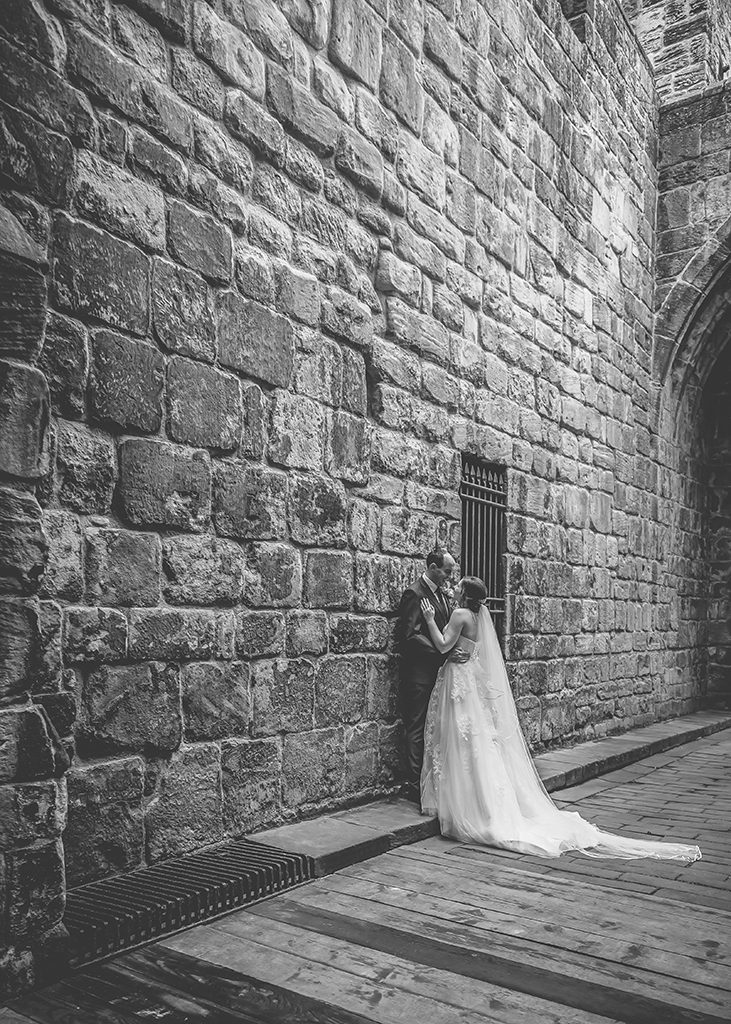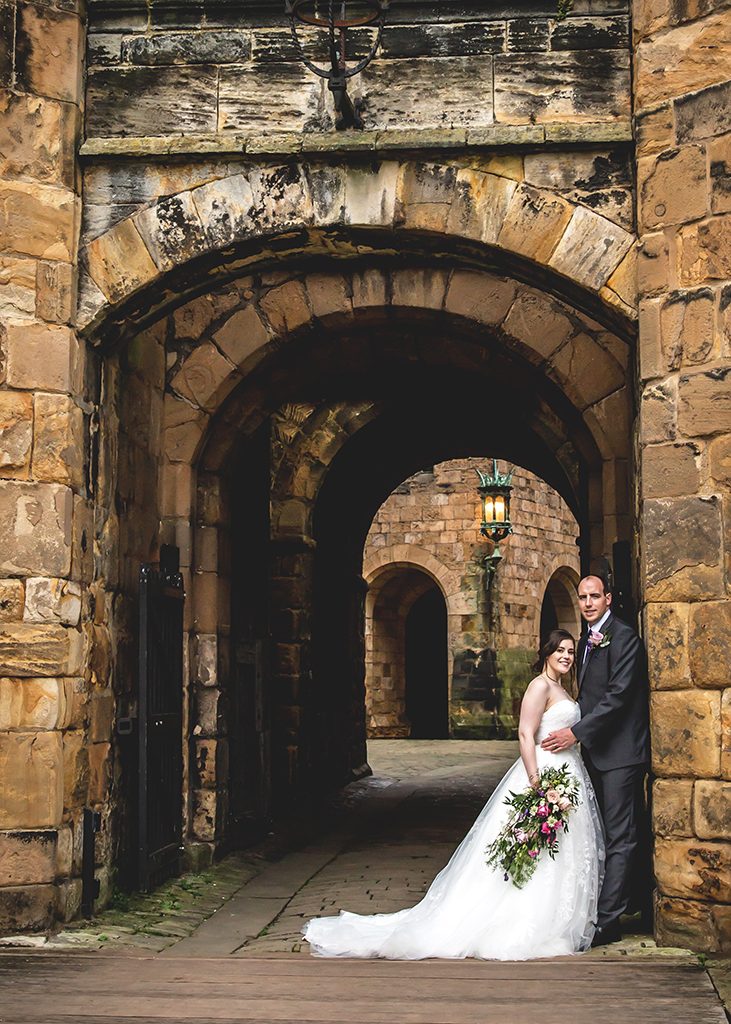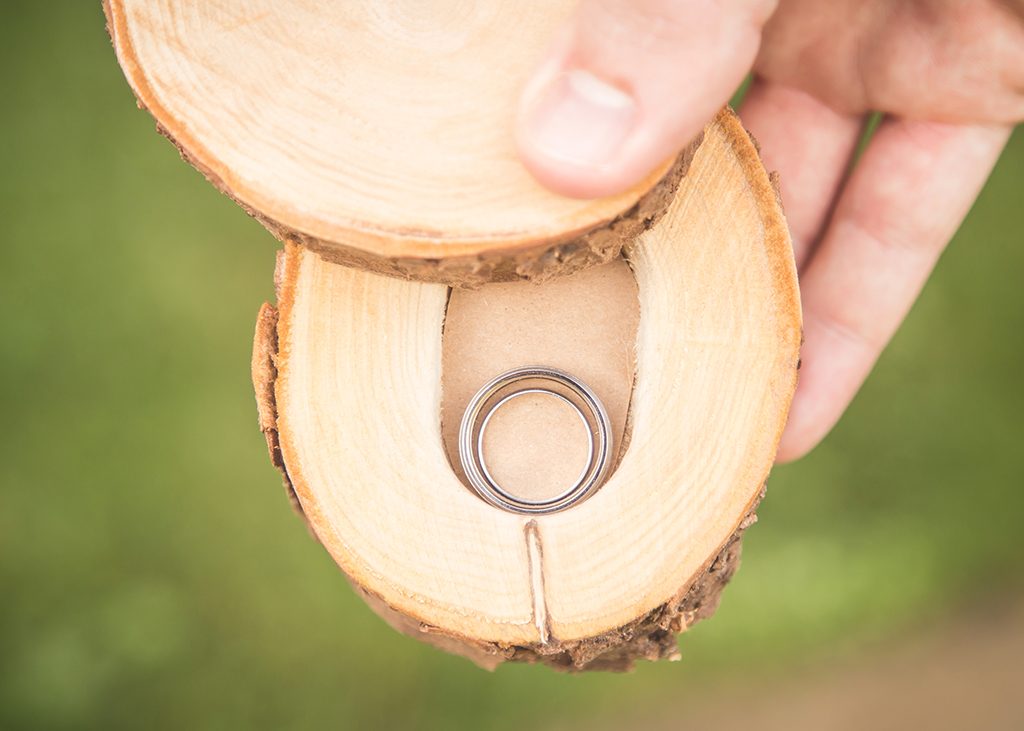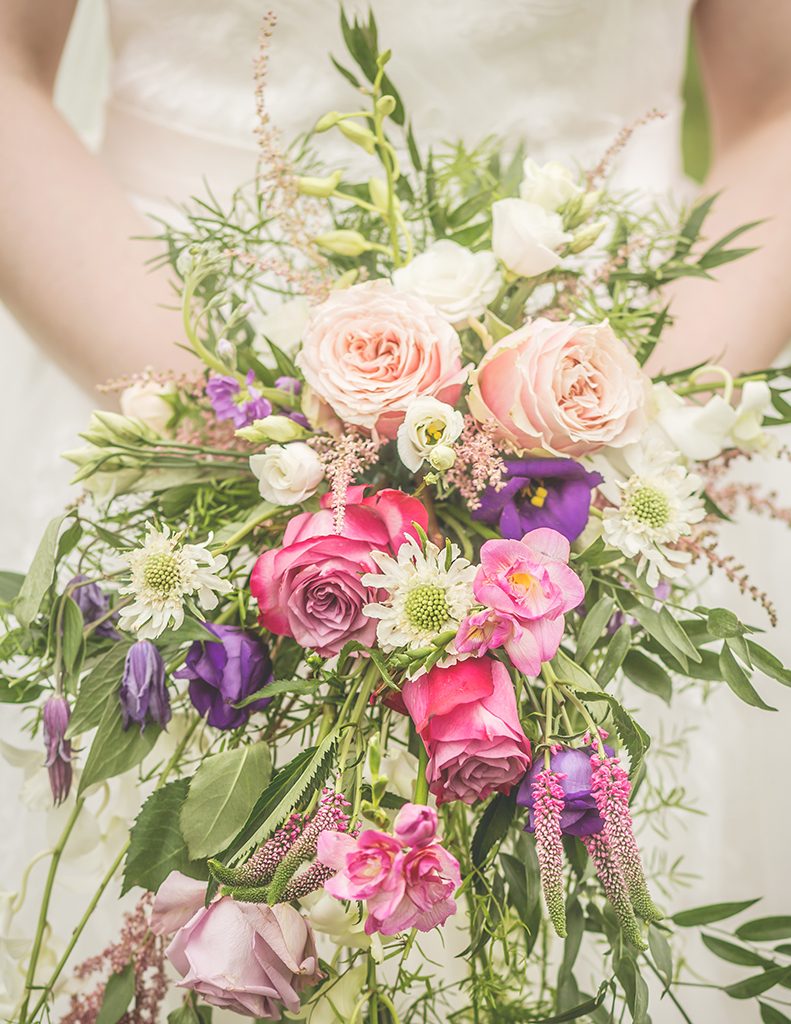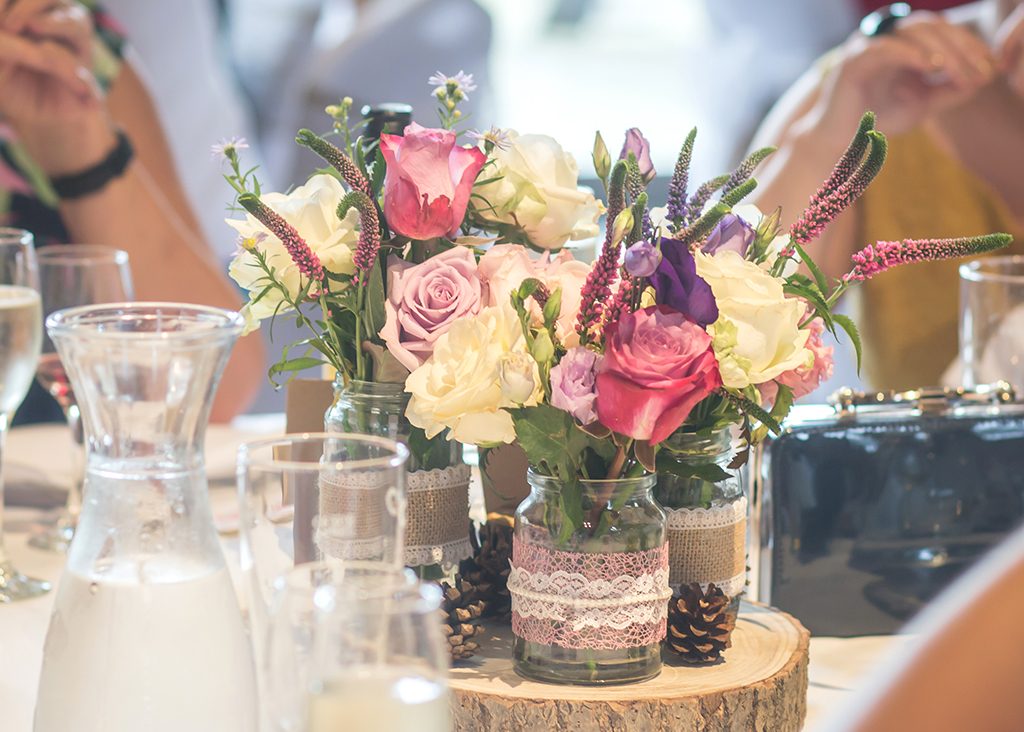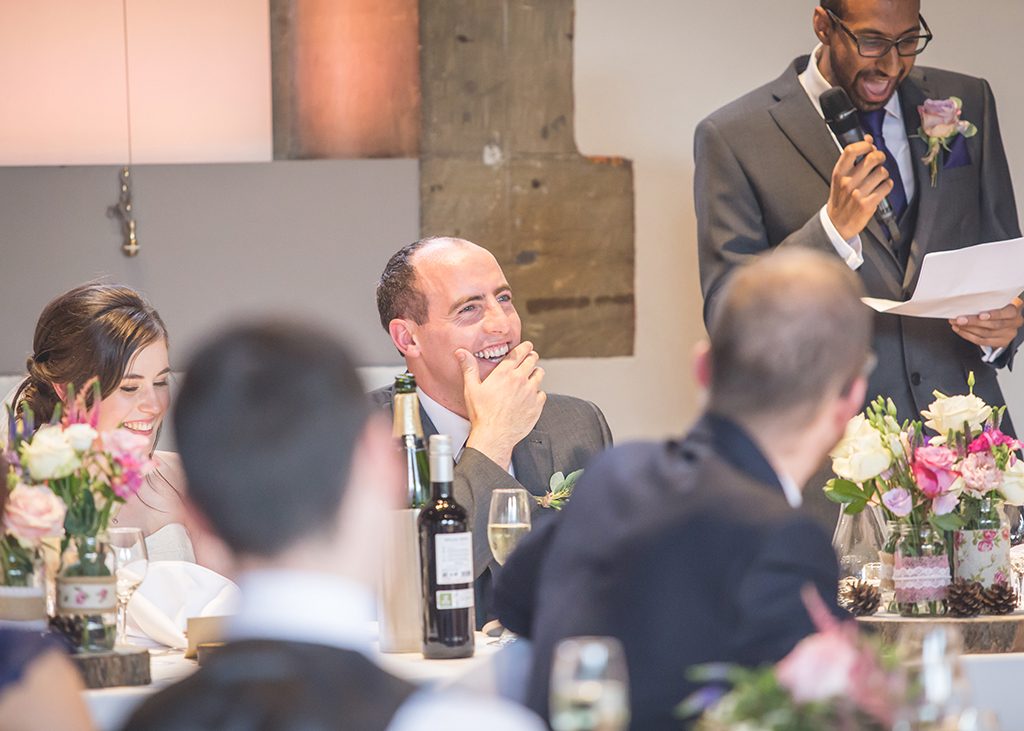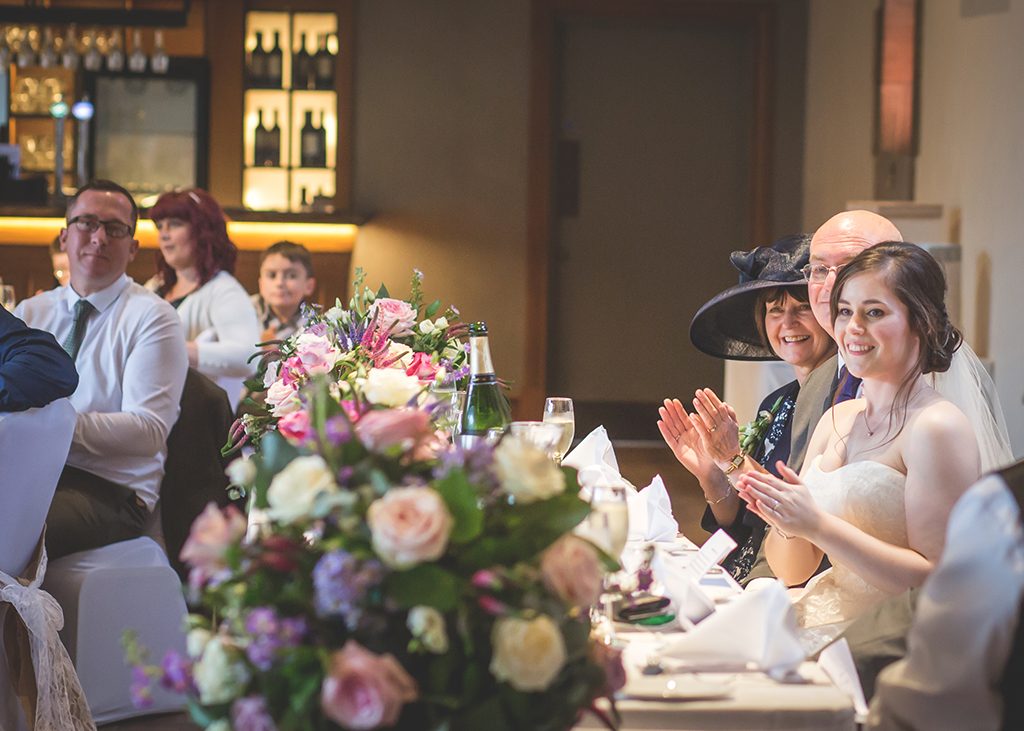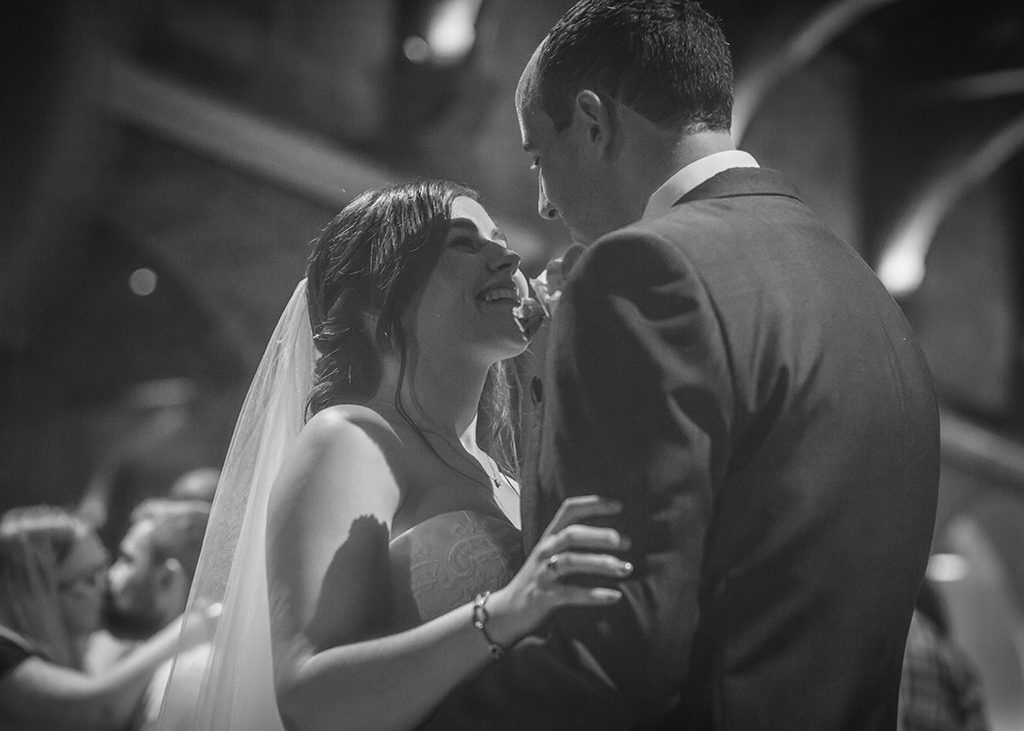 Suppliers:
Dress: Wed2B
Bridesmaids dresses: ASOS
Suits: Next
Hair and makeup: Wedding Angels
DJ: Andy
Cheese Cake: The Cheese Shop – Morpeth
Flowers: Kirkley Hall Florists