Marie and Mark were married at The Old Vicarage Castleside, County Durham. The owners, Stu and Eddy, along with Patrick (the sausage dog!) are the most welcoming hosts for this venue. The grounds are gorgeous at this venue, there are ducks and hens that all seem to have names. There is a cute pond with a little duck house on it which is a wonderful foreground and background for photos. The Old Vicarage is set on a hillside and the tranquil countryside setting is just beautiful when you look out from the ceremony room to see endless gorgeous fields.
Marie had her bridal preparation in a little cottage attached to the ceremony room. The make-up artist looked after Marie all morning, keeping her calm and relaxed. Meanwhile, the groomsmen enjoyed a well deserved beer in the sunshine before the rest of the family and the guests arrived.
Her lovely mum and dad arrived and I took them to take some relaxed pictures together. Marie walked around to the ceremony room with her father and Mark could clearly see her approach the ceremony room. He was so emotional and it was lovely to see how much he adores Marie. They had a lovely fun ceremony with a fantastic registrar. They said their vows and exchanged rings in a ceremony full of smiles and laughter. The happy couple were lucky to have an amazing sunny day to come out of their ceremony to. Firstly, we took some gorgeous images of the family and then just Marie and Mark on their own. Their speeches were lovely and they had an elegant wedding cake with a Wedgewood theme.
In all it was a fantastic day! We would recommend The Old Vicarage Castleside to anyone for a small, intimate wedding.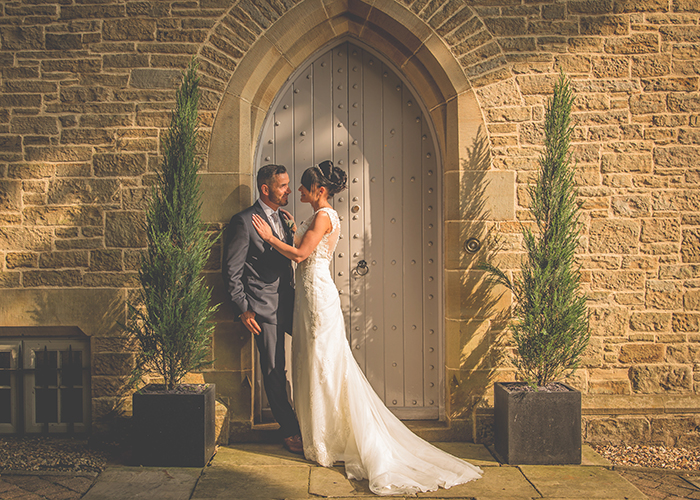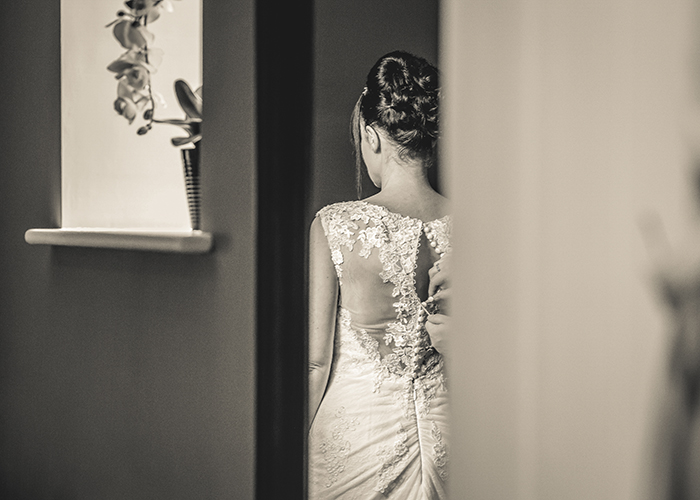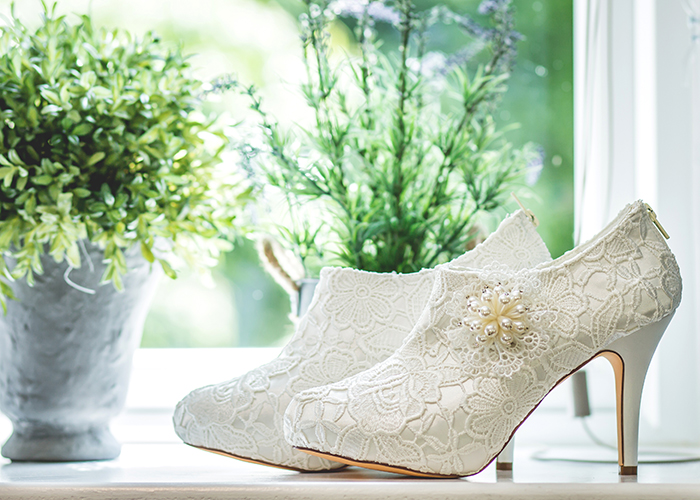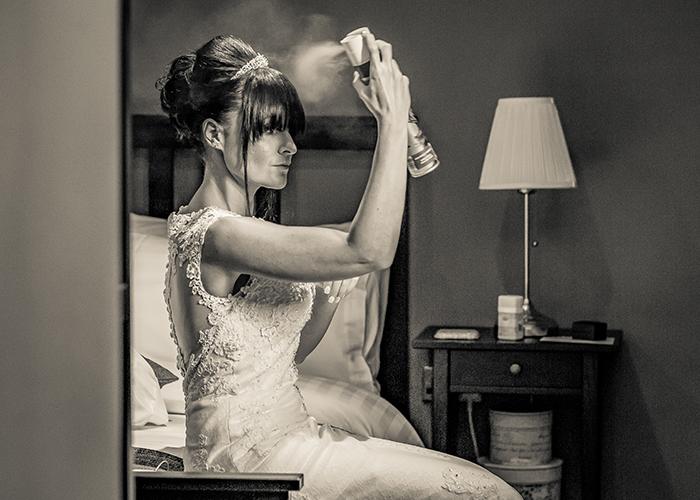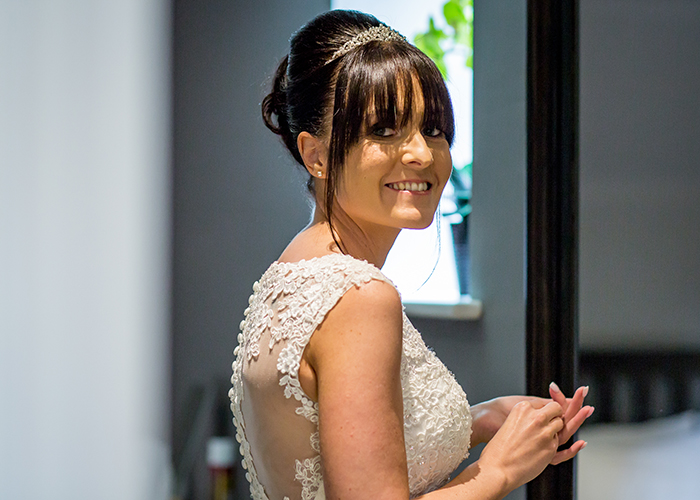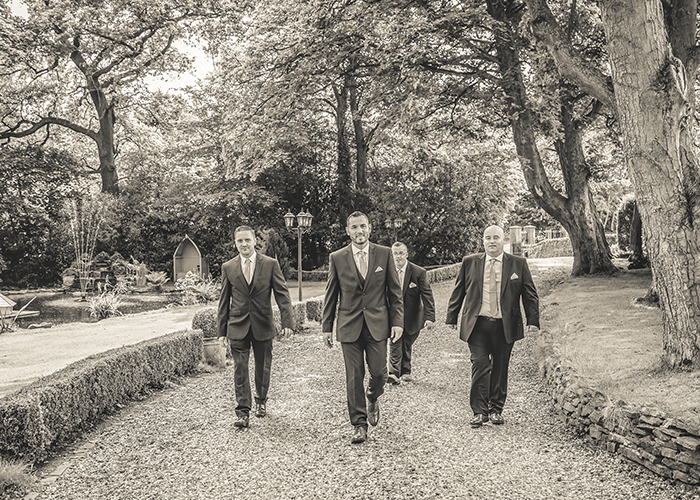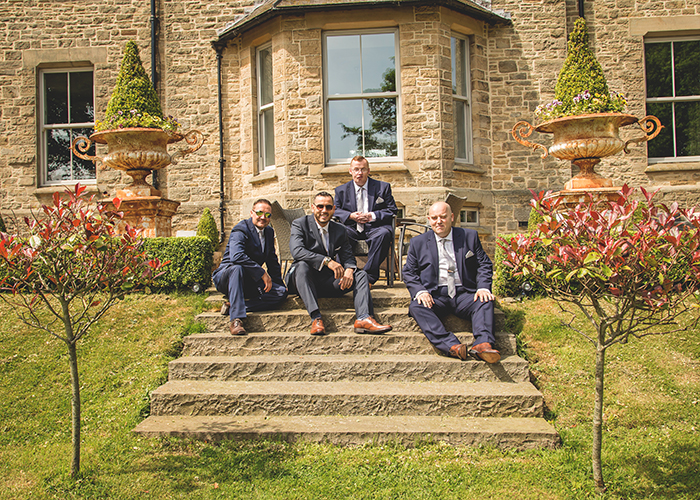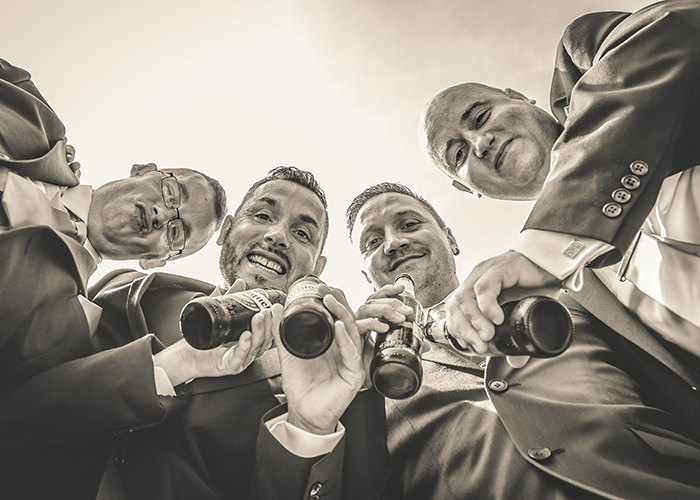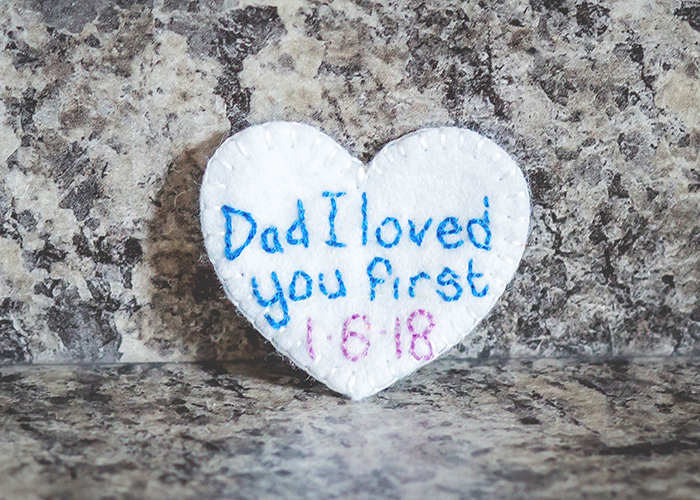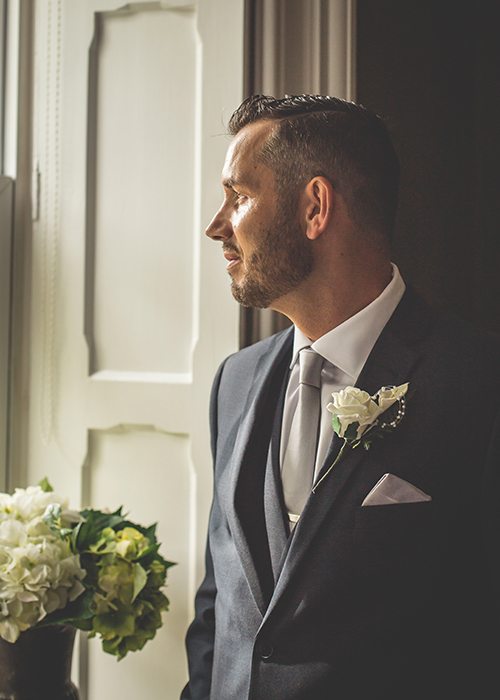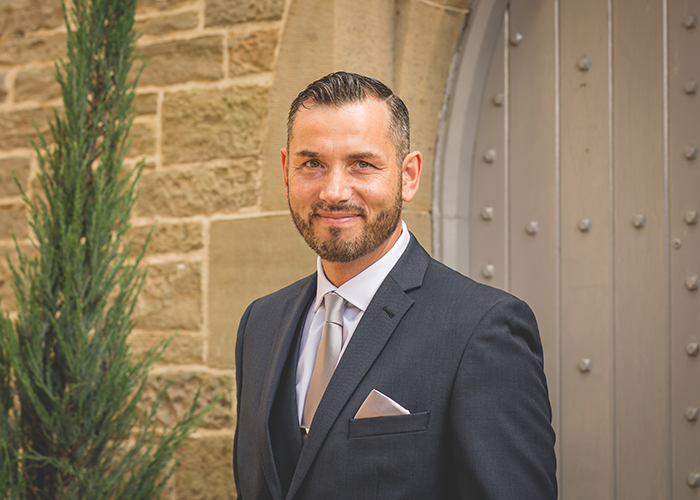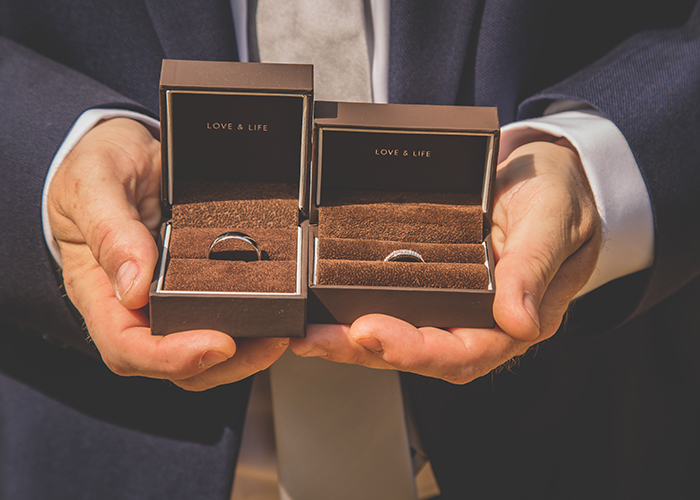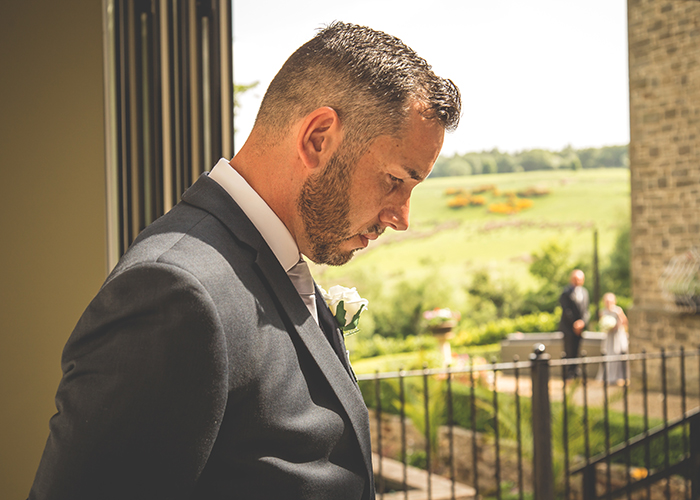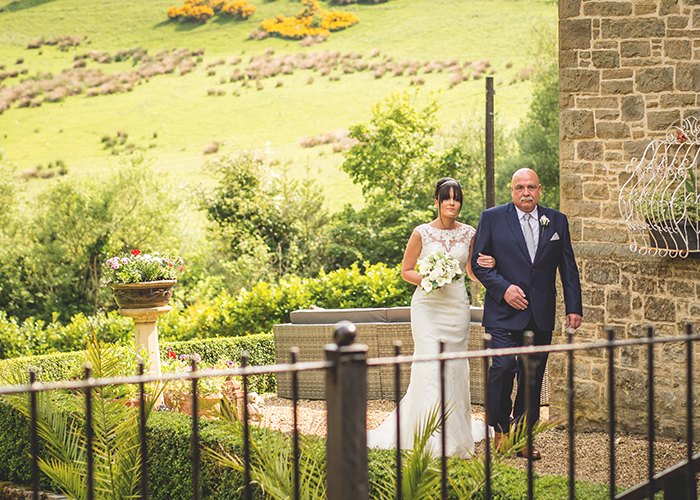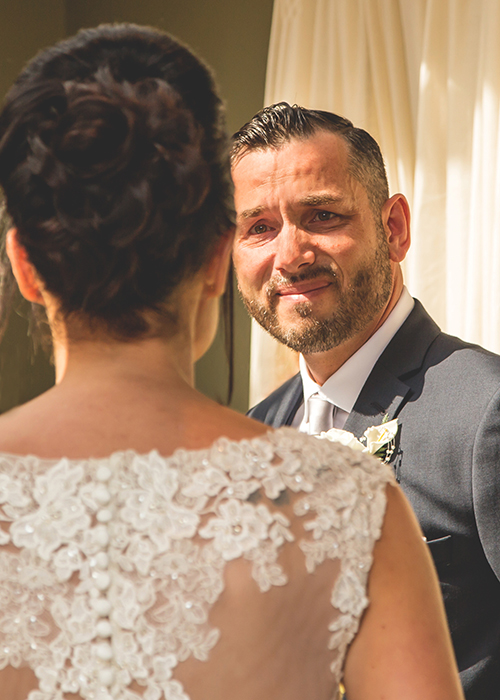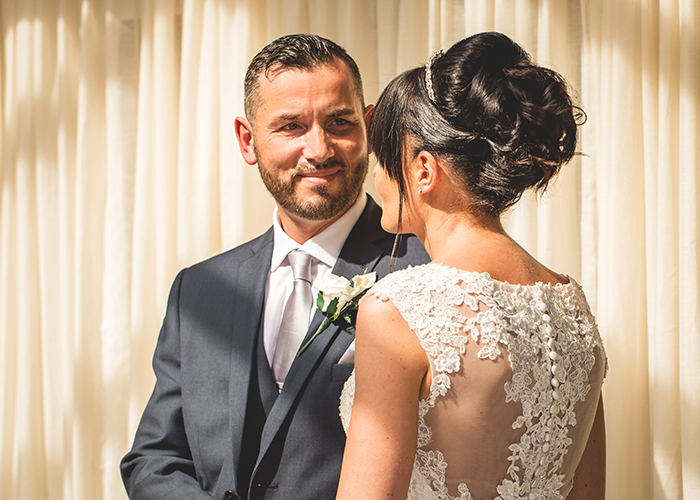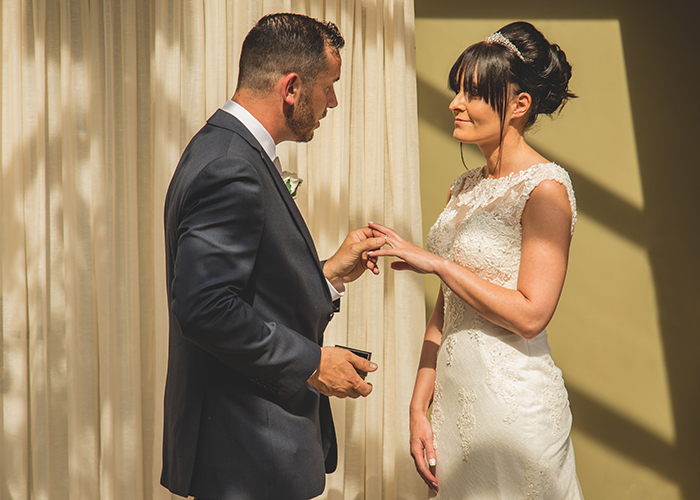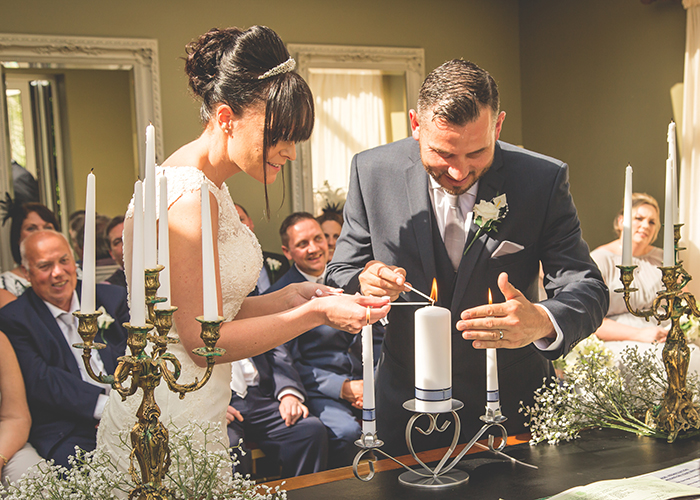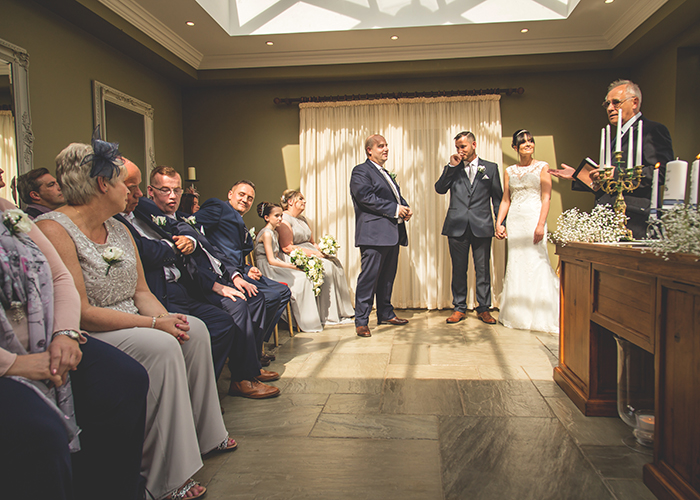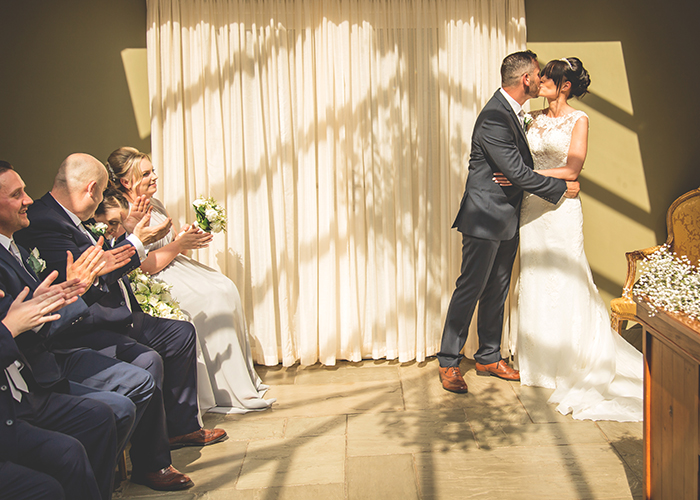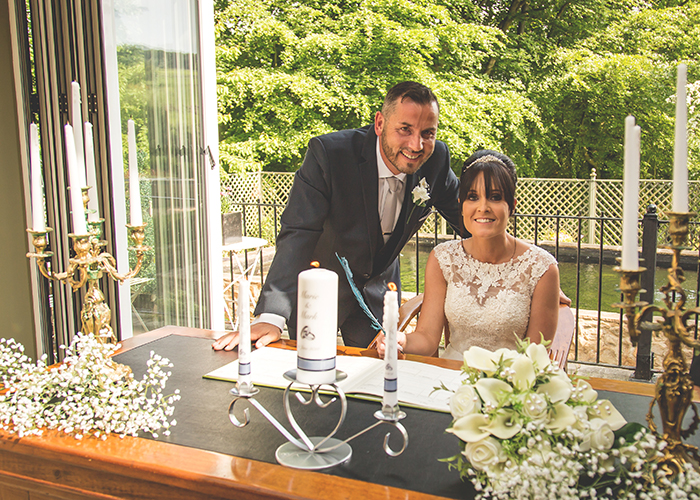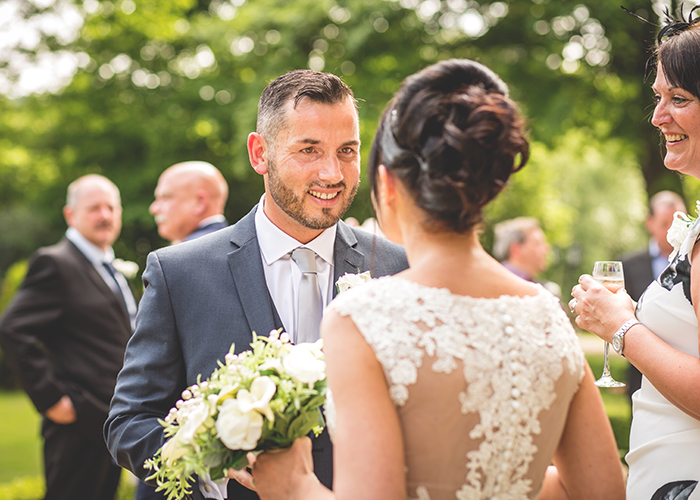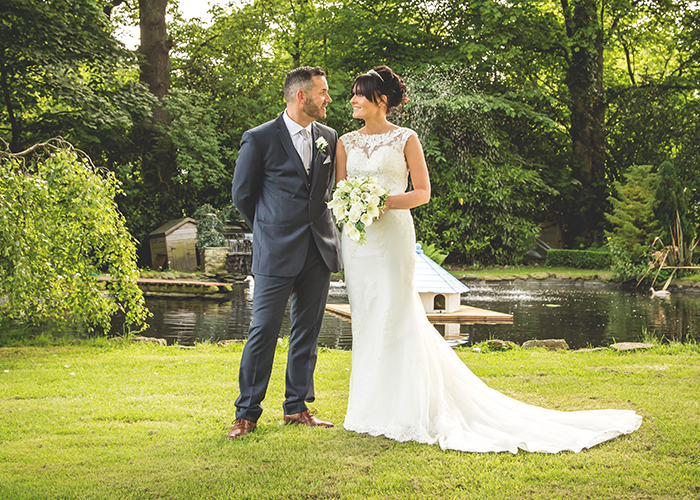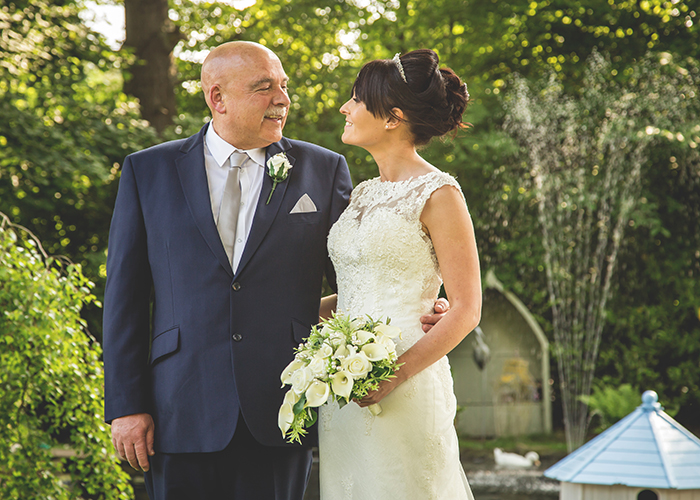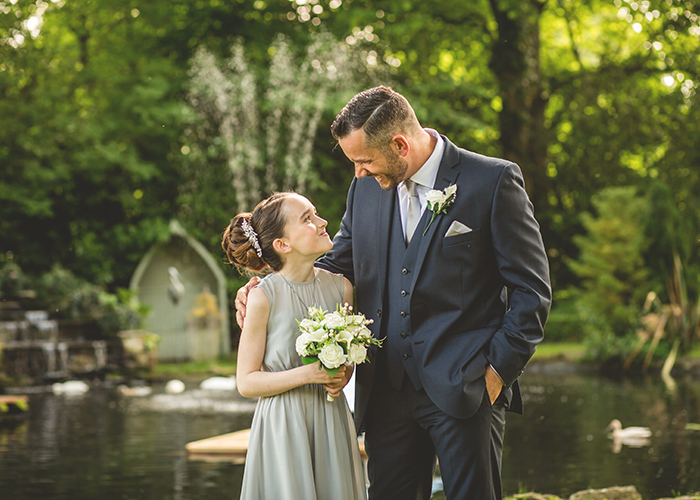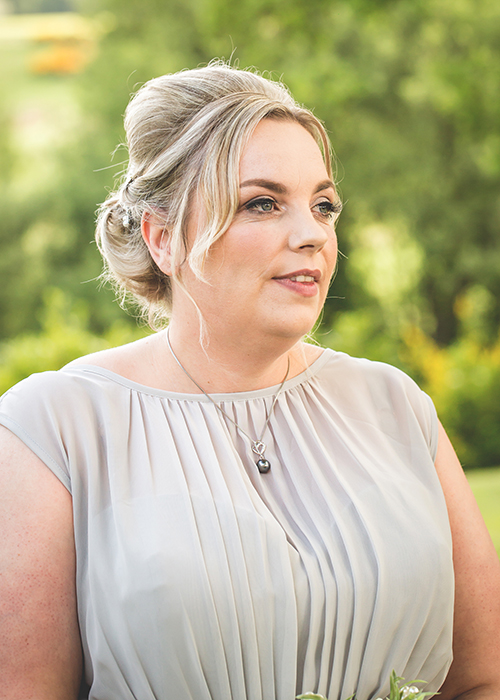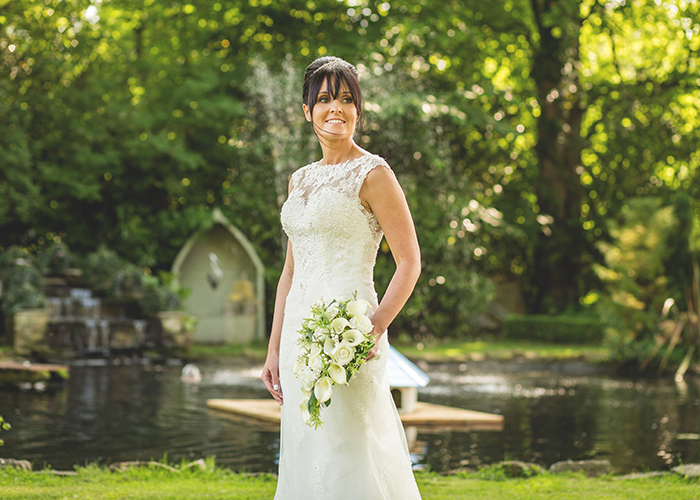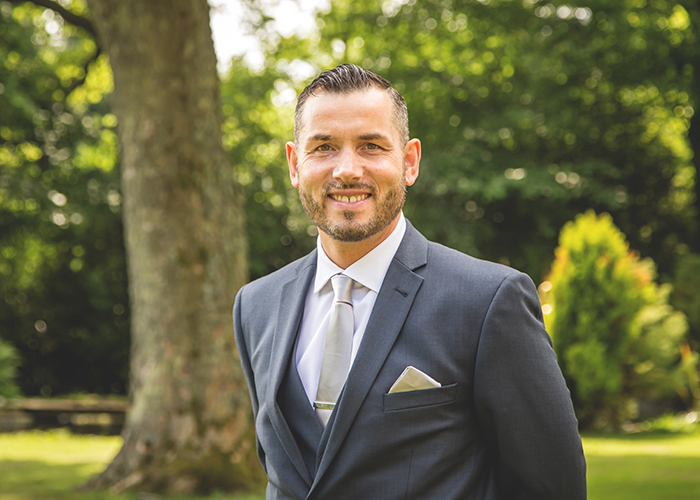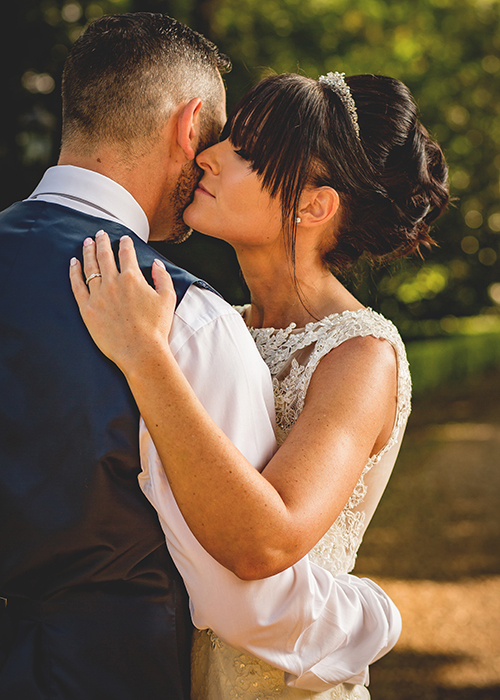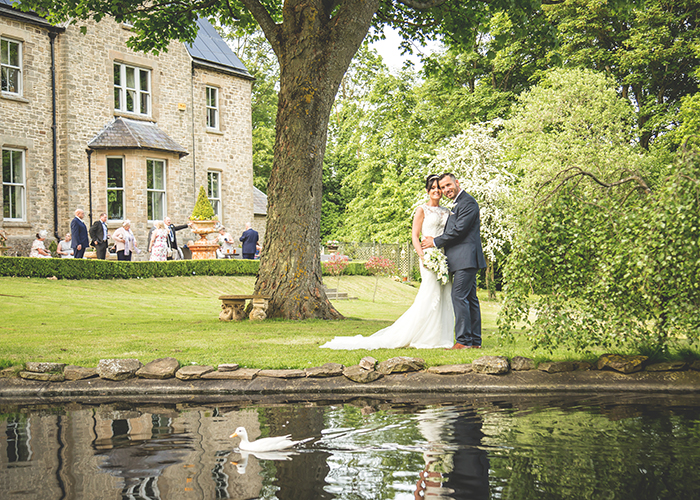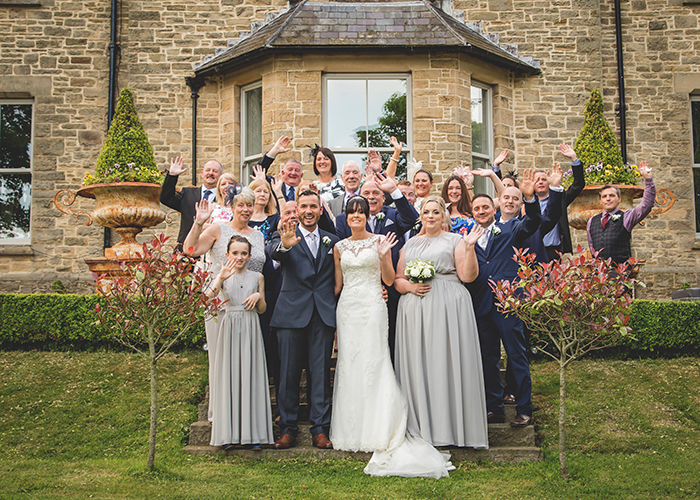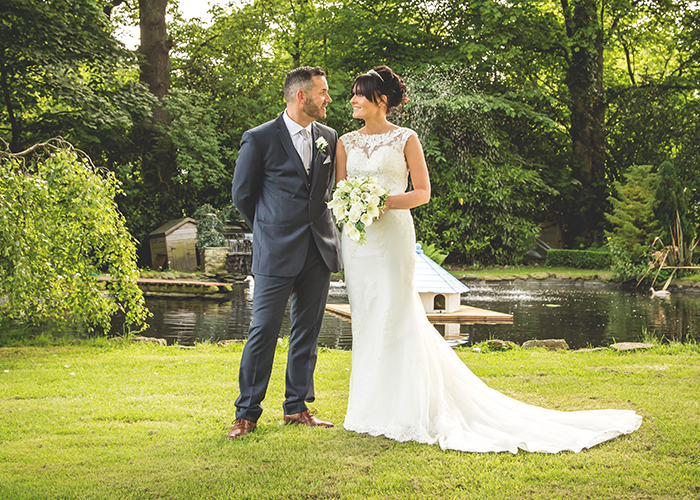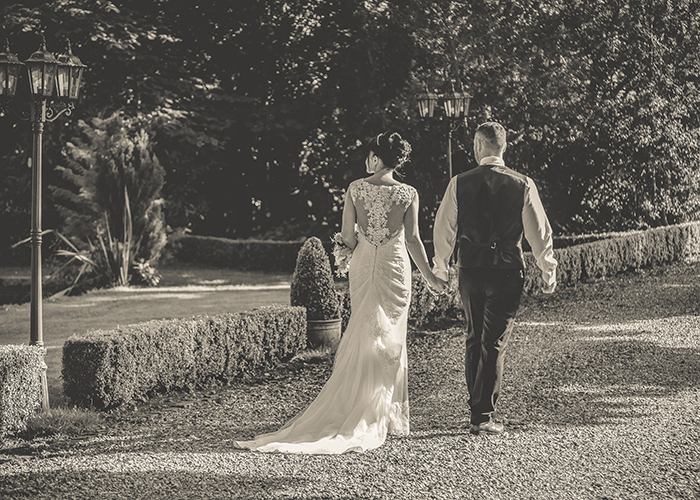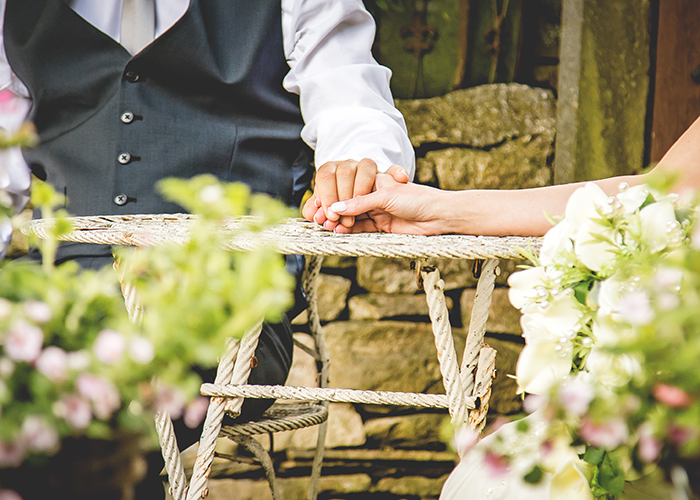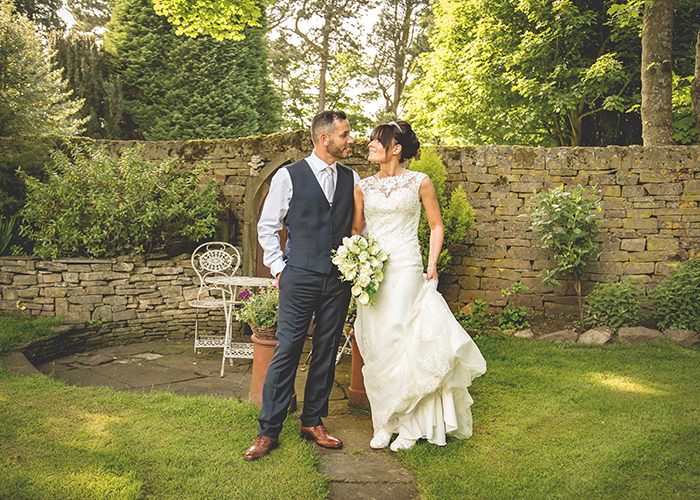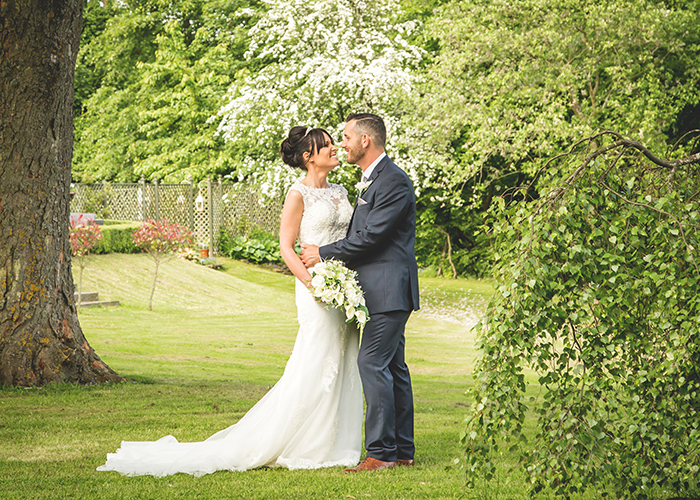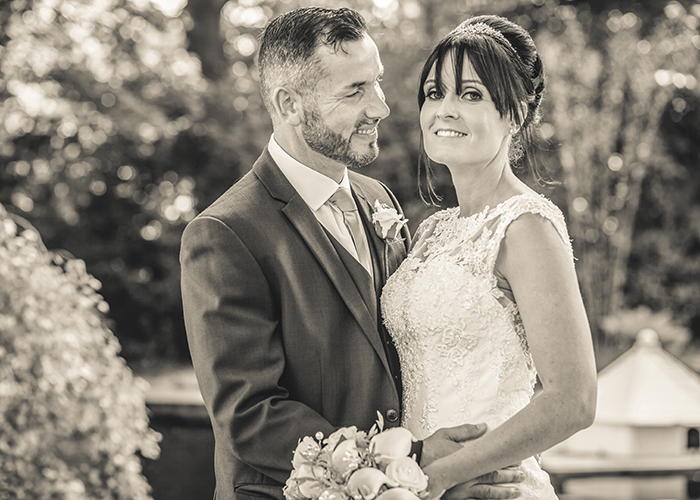 Suppliers
Dress: Bridal Factory Outlet, Northallerton
Suits: Debenhams
Cake: Lyndsey's Cakes, Consett
Flowers: Groovy Ruby